Wembley 10-Gigapixel, 360° Takes You Inside The FA Cup Final
Check out all 90,000 fans in the biggest panorama in sports photography history.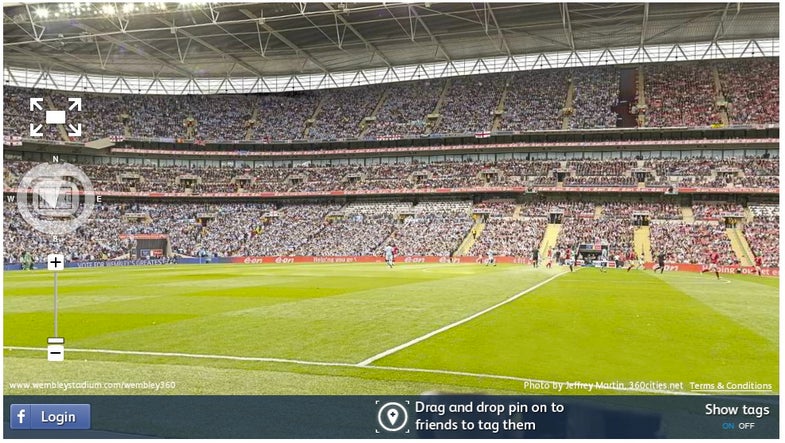 Played at Wembley Stadium on Saturday the 14th of May, the FA Final soccer match between Manchester City and Stoke City was watched by 8 million people, and 90,000 fans were in attendance. In the middle of the match, the largest ever sports panorama was taken, and you can view it online.
The image was taken during play by Jeffrey Martin from 360 Cities.net, who set up base camp at the halfway line, where his custom build robotic rotating rig snapped more than 1000 images of the people and the stadium, which were then auto-stitched together to make the resulting 10-gigapixel image.
Because the image was taken of a live crowd rather than an immobile landscape, like many other gigapixel panoramas, there are plenty of glitches throughout the photo, like the half-present ref, dominating the east side of the field.
The detail on this shot is extraordinary, so much so that you can easily identify individuals, even in the cheap sets. The panorama is even Facebook integrated, so if you were there (or your friends were), you can tag their image so the whole world can see their real name. Bonus points if you spot anything funny going on while zoomed in all the way.
Man City won the match 1-0, taking home their fifth FA trophy.