Getty Image Photojo Teams Up with Human Rights Watch to Offer Breathtaking iPad App
Photographer Brent Stirtton's work documenting hardships at the Porgera gold mine is showcased in the first of many apps to be launched by HRW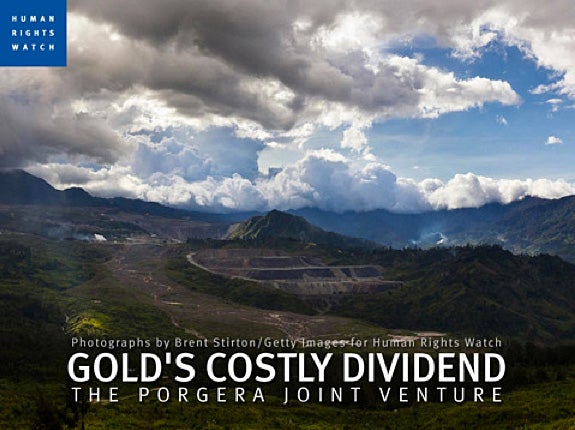 Getty Image photographer Brent Stirton has teamed up with the Human Rights Watch to produce a breathtaking new FREE issue-based iPad app that showcases Brent's work documenting the immense hardships of workers at the Porgera gold mine located in Papua New Guinea.
Brent's photographic and video work presented in the app is all part of a comprehensive report backed by Human Rights Watch titled "Gold's Costly Dividend."
The app is the first of many in-depth multimedia apps the organization plans on releasing as a way of helping people to understand the human rights violations that exists around the world. It is the organizations hope that by teaming up with talented journalists, and presenting their work in a new medium, positive change can be made.
Photos, videos, interviews and worker testimonials, showcased in a minimalistic fashion, all contribute to a viewing experience that is true to what life is really like working for the Barrick Gold company, the world's largest producer of gold.
Head to iTunes for more information and to download the app. You can also check out the full report, "Gold's Costly Dividend," at HRW.org.