Tamron's 'My Photo Exhibits' Site Creates Virtual Gallery Spaces
For better or worse, it makes showing off your photos feel more like a video game.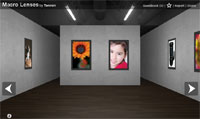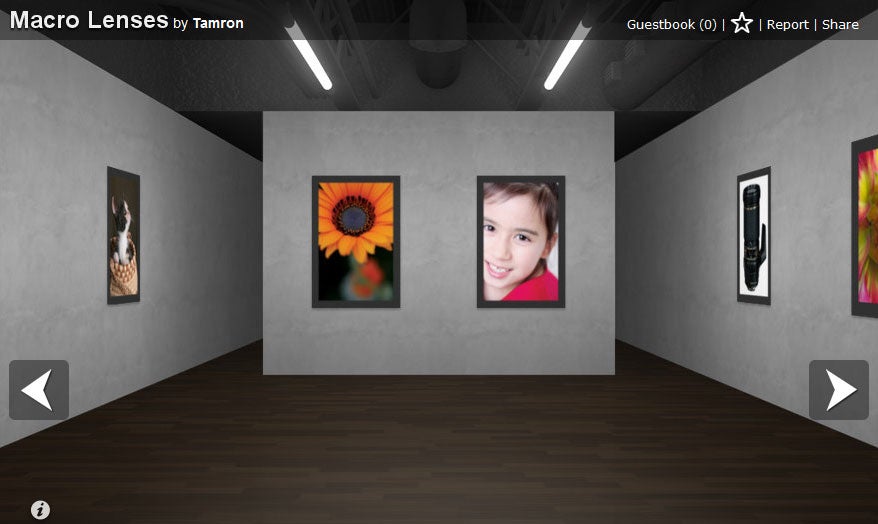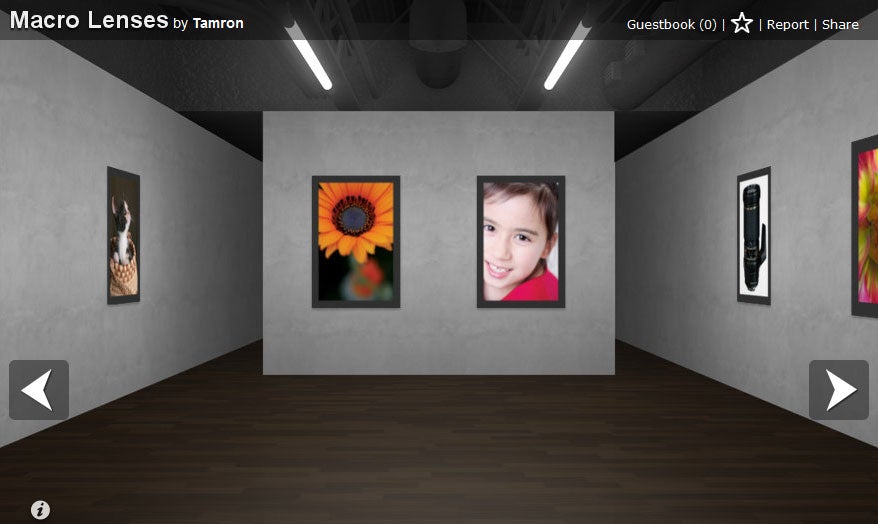 Tamron 3D Online Exhibits Main
While rewarding, getting a real gallery showing for your photography is extremely difficult and often incredibly expensive. Tamron's new site, MyPhotoExhibits.com, however lets you take the virtual reality route for free.
After signing up, you're prompted to build a new gallery, picking everything from the wall texture to the flooring in the virtual room. You also get a choice of "frames" in which your photos will be displayed. The whole thing feels very much like SecondLife or any other video game that allows you to tweak your characters.
The resulting gallery is unique, offering a change of pace from Flickr or whatever other service you're using on the regular, but it's probably not going to become your go-to service for day-to-day photo uploading. There is an iPhone app to go along with it, though, which actually offers a fairly true-to-site experience on the iOS platform.
We did particularly like the lightbox effect that happens when you click to see the full-sized image, though. It was also a bit of fun to pick out virtual furniture for the virtual hipsters that will surely make their way into your gallery looking for free virtual finger foods (not really). But, as always, be sure to read the pile of legalese baked into the terms of service before uploading. You should always know where your photos are going before letting them out into the wild.