Samsung Updates Firmware for NX100 and NX10
Improved AF and an on-screen guide mode make Samsung's older ILCs more like the new NX11.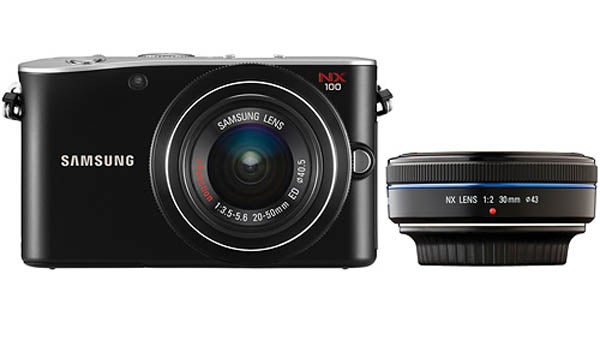 We may earn revenue from the products available on this page and participate in affiliate programs. Learn more ›
If you shoot with an NX100 or NX10 interchangeable-lens compact, you're in for a few minor upgrades this morning.
First, the new software opens up Panorama Shot in Scene Mode for shooting ultra-wide imates. If you have the 50-200mm II lens, you can now enable Optical Image Stabilization. You'll also get improved Movie Auto-Focus. The press material claims it uses algorithms from camcorder technology to help make focus transitions smoother and quicker.
Enhanced Contrast Auto-Focus promises better performance in low-contrast situations as well as faster, quieter operation all around
Finally, they have also taken the i-Function help guide from the NX11, which guides beginners through the process of making photographs using the camera's display.
While some users might not really even notice the difference in performance, faster AF is always a plus. And hey, it's free! Downloads for both cameras are available now from Samsung.com