Meal Snap App Analyzes Pictures of Your Food to Count Calories
Finally, a semi-useful reason to take camera phone pictures of your meals.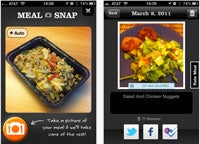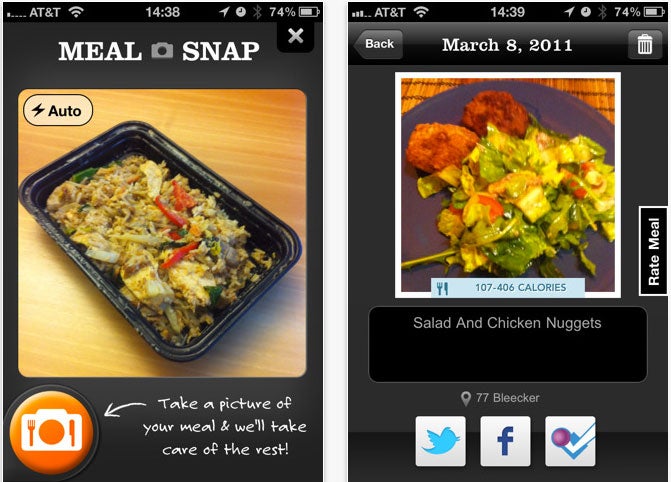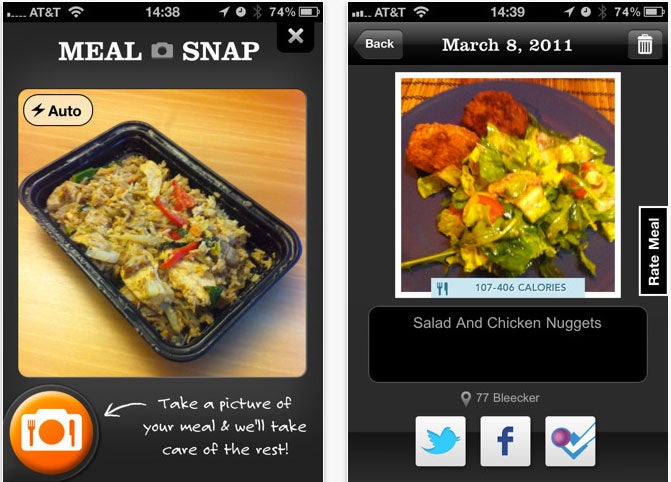 iPhone Food App Main
If you use social media site like Facebook, you're probably sick to death of seeing your friends' blurry camera phone pictures of their meals. However, the Meal Snap app turns this style of rudimentary food photography into something that is useful, instead of annoying.
Once the $2.99 app is loaded, users can snap photos of their food and send it off to Meal Snap. The app then compares the image to a database and calculates an approximate calorie count for the meal you're about to eat. The process isn't exactly instantaneous, but it's also not painfully slow.
The info is, obviously, not exact, but the app does allow you to catalog your photos and track your consumption in a way that's a lot more visually interesting than the typical spreadsheet presentation. The results are given in a range. So, a pile of apple slices may give you a different count than a picture of a whole apple. But, if it's successful, they'll likely make serious efforts to hone it.
Overall, it's very cool to see how much better photo recognition technology is getting, even at the most basic level. Similar technology has led to some pretty cool photographic utilities like Nikon's Scene Recognition metering system and the face tracking and identifying technologies used by cameras and editing software. We're all for smarter cameras. As long as we're still in control.
From: CNET