New Gear: Lensbaby Sweet 35 Offers 12 Blade Aperture
Kiss those magnetic aperture rings goodbye!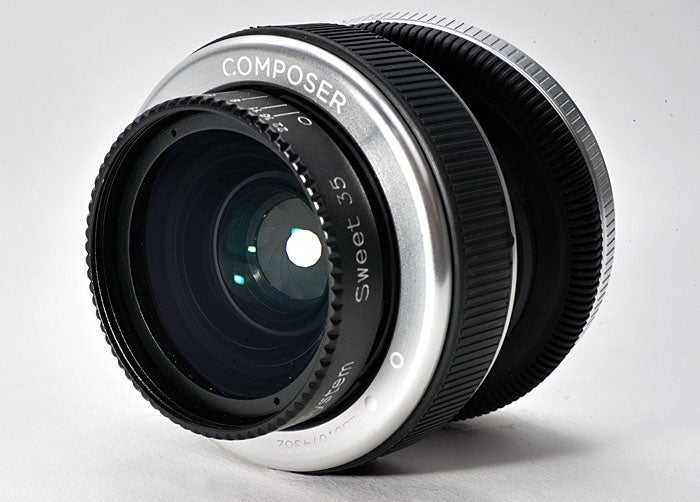 We may earn revenue from the products available on this page and participate in affiliate programs. Learn more ›
We love Lensababies for the novel effects they help create, but the swappable magnetic discs they use for changing apertures can be petty cumbersome. The new Sweet 35 optic insert solves that.
Built to work with most current Lensbaby lens bodies, the Sweet 35 features a built-in aperture mechanism with 12 blades as well as an aperture ring that lets you select from f/2.5 up through f/22.
The Sweet 35 is made up of 4 multi-coated glass elements, positioned in three groups. It also features a 46mm front thread for attaching filters.
Like most wide angle lenses, the Sweet 35 can focus close to your subject—7.5 inches with the Composer, 6.5 inches with the Scout and 3 inches with the Control Freak or Muse. However the Lensbaby Sweet 35 is not compatible with the company's micro four thirds or NEX-mount models.
The Lensbaby Sweet 35 is available now for $180. For more information, head to Lensbaby.com.