40 Gigapixel Image Shot with Canon T2i is World's Largest Indoor Photo
Photographer Jeffrey Martin made the photo at the Strahov Monastery Library in Prague.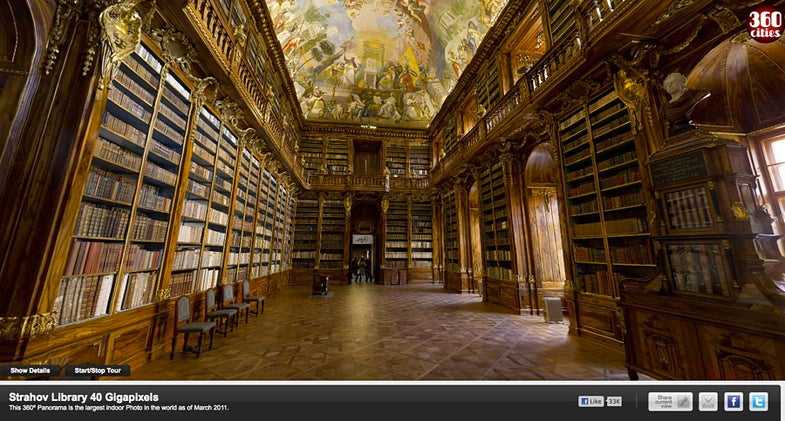 For quite some time now, it seemed that each passing week brought us a new photographer claiming to have made the "World's Largest Photo". This influx of gigantic images can likely be attributed to the availability of technology like the GigiPan, which greatly aid in the shooting and stitching process.
However, photographer Jeffrey Martin decided to shake up the "ginormous photo race", by making his image INDOORS at the 868-year-old Strahov Monastery Library located in Prague, Czech Republic.
The 360 degree look at this ancient library is a harddrive-crashing 40,000 megapixels in total, and sized at 280,000 x140,000 pixels, making it officially, the world's largest indoor photo.
With the aid of a GigaPanBot, Jeff shot a total of 2,947 images, or 283 gigs worth. It took over 111 hours to stitch them all together.
However the oddest part in the image wasn't made using a Hasslblad, or a D3s or even a 5D Mark II, it was made with a Canon T2i attached to a GigaPanBot.
The video below shows the caliber and detail of the massive image. To check the original photo out for yourself, click the HERE.
From: Gizmodo.com