Google Art Project Offers 7 Gigapixel Images of Famous Paintings
The portal also features 360-degree tours of 18 famous art museums.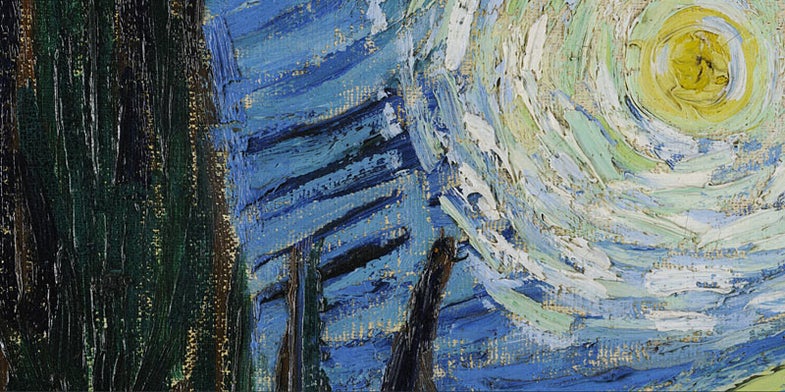 An up-close look at Van Gogh's Starry Night.
The folks at Google spent the past 18 months collaborating with some of the finest art museums in the world, 18 in total, including the MoMA, Met, Van Gogh Museum and the Palace of Versailles. In addition to scanning 1,061 of the world's finest art pieces, the search engine giant also asked each participating museum to pick their most prized piece to be scanned as a 7,000MP image (not quite as large as the 28 gigapixel art scans we reported on in October).
The result? A view of Van Gogh's Starry Night that is unparallel to anything you've ever seen before, even if you've seen the painting in person.
As if that wasn't enough Google also has created a full 360-degree tour of each of the museums, utilizing their Google Streetview technology. All of this awesomeness can be accessed via Google's newly launched Art Project portal.
Below, we have also posted a video showing the process behind the photographing of each high-res painting, as well as the process behind creating the 360-degree tours.
From: Engadget.com