Nikon ED 300mm F/2 Hits eBay, Bidding Starts at $15,000
A veteran piece of rare glass makes its way to the online auction block.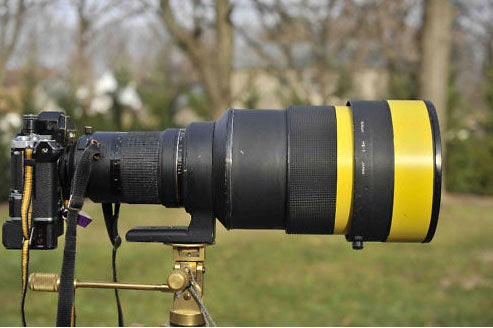 We have a soft spot for insanely expensive and rare lenses around here, which is why we get a little giddy when pricey rarities like Nikon's ultra-fast 300mm lens show up on eBay.
The lens itself originated in the 1980s when it commanded a special order price tag between $20,000 and $30,000. The manual focus lens checks in at more than 16-pounds, making it about 10 pounds heavier than the Nikon AF-S Nikkor 300mm f/2.8G ED VR II Lens.
The price seems a little steep for the lens, which the description leads us to believe is in kind of rough shape. But, after more than two decades of hard use, it's not entirely surprising. It does come with a swanky hard case with a decidedly retro red interior, which could make it a lot more appealing to collectors.