Kansas Lab Processes the Final Roll of Kodachrome Film
If you were holding onto any of Kodak's legendary slide film, you're officially out of luck.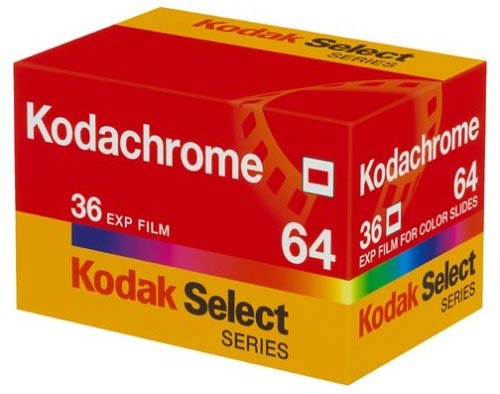 Photo: RetroThing.com
All things must pass: Today marks the very last day a roll of Kodochrome film will ever be processed. Discontinued in 2009 after a very successful 75-year run, the final roll will processed by the small, family-run Dwayne's Photo, located in Kansas.
According to store employees, over the last few weeks, thousands of rolls of Kodachrome film have been shipped or dropped off in person to Dwayne's Photo for processing. Employees have been working around the clock to meet the demand. In fact, one devout film-shooter from Arkansas recently drove out to Dwayne's to pick up the slides from 1,580 rolls he had sent in. The cost: $15,798.
Kodachrome film caught on after World War II as the go-to film for anyone wishing to shoot in color. Loved for it's delicate handling of light and color, Kodachrome was used by everyone from National Geographic photographers, to casual shooters.
However, just because the Kodachrome-era is coming to an end, does not mean that film shooters are out of luck. In fact, Kodak recently announced the addition of a new color film to their line-up, Kodak Porta 400, at this year's Photokina trade show in Germany.
As the day comes to a close, the final remaining processing machine will be shutdown and sold for parts. However its only fair that the very last roll to be processed will have been shot by the owner of the store, Dwayne Steinle.
From: NYTimes.com