Adobe Releases Lightroom 3.3, Camera RAW 6.3
New versions include support for a total of 15 newly released Cameras and 64 Lenses.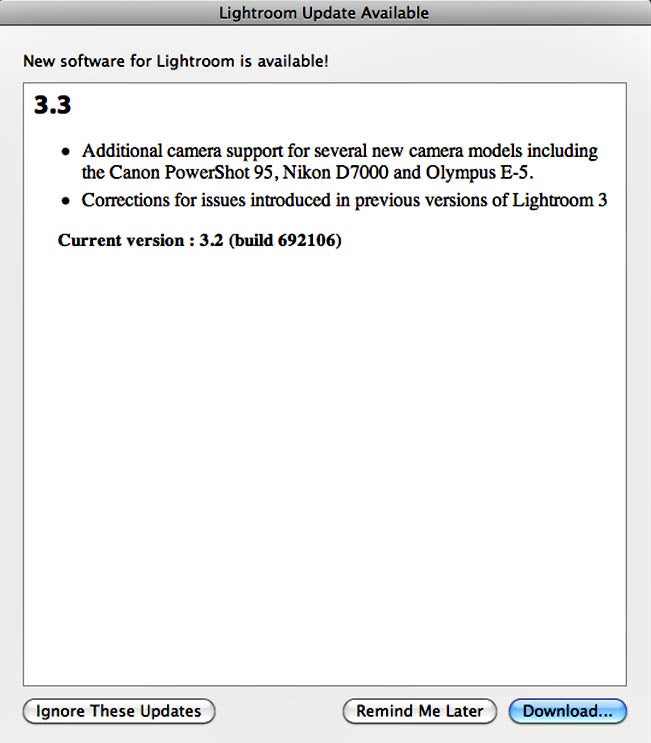 We may earn revenue from the products available on this page and participate in affiliate programs. Learn more ›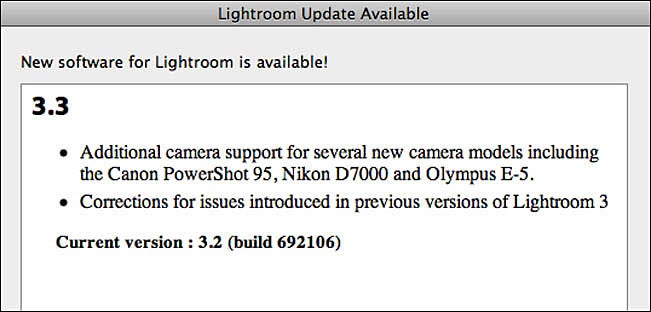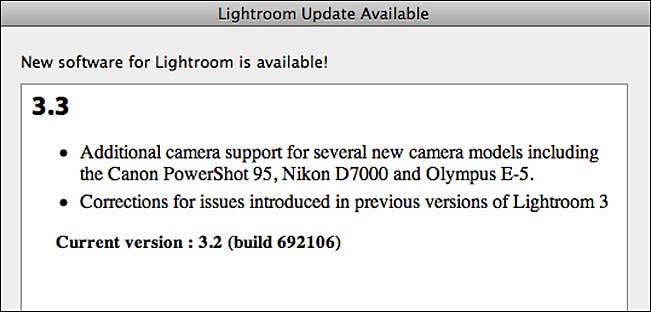 lightroom3.3up
Just in time for the holiday photo ops, Adobe has issued its latest upgrades for Camera Raw 6.3, DNG Converter, Lens Profile Downloader, and Lightroom 3.3. The new version includes support for a total of fifteen camera models, including some one the newest released models by Canon, Nikon, Olympus, Panasonic, Pentax, Ricoh, Samsung and Sony. The update is for both Macintosh and Windows users.
The complete list of all camera models now supported by the software upgrades includes Canon's PowerShot G12 and S95 compacts, the Nikon D3100 and D7000 digital SLRs, the fixed-lens Nikon Coolpix P7000, Olympus E-5 , Panasonic Lumix DMC-GF2 and DMC-GH2 SLDs, Pentax K-5 and K-r DSLRs, Ricoh GXR with GR LENS A12 28mm F2.5 module, Samsung NX100 SLD, Samsung TL350 compact (aka WB2000), plus the Sony A560 and A580 DSLRs.
Not only are there more cameras supported, Adobe almost doubled the number of lens profiles in the upgrade, adding 64 lenses from six manufacturers.
Also, additional profile updates have been added for the Canon PowerShot G10 camera, the Canon EF 28-135mm f/3.5-5.6 IS USM, EF-S 17-85mm f/4-5.6 IS USM, and EF-S 18-55mm f/3.5-5.6 IS lenses, and the Nikon AF-S NIKKOR 14-24mm f/2.8G ED lens.
All in all, a variety of issues in Camera Raw 6.2, DNG Converter 6.2, and Lightroom 3.2 have been corrected. Thanks, Adobe, for the year-end bonus!
For a complete list of newly supported cameras and lenses, click HERE.