Trunk Show: GARIE WALTZER
The much-loved American elms of Long Island's East Hampton.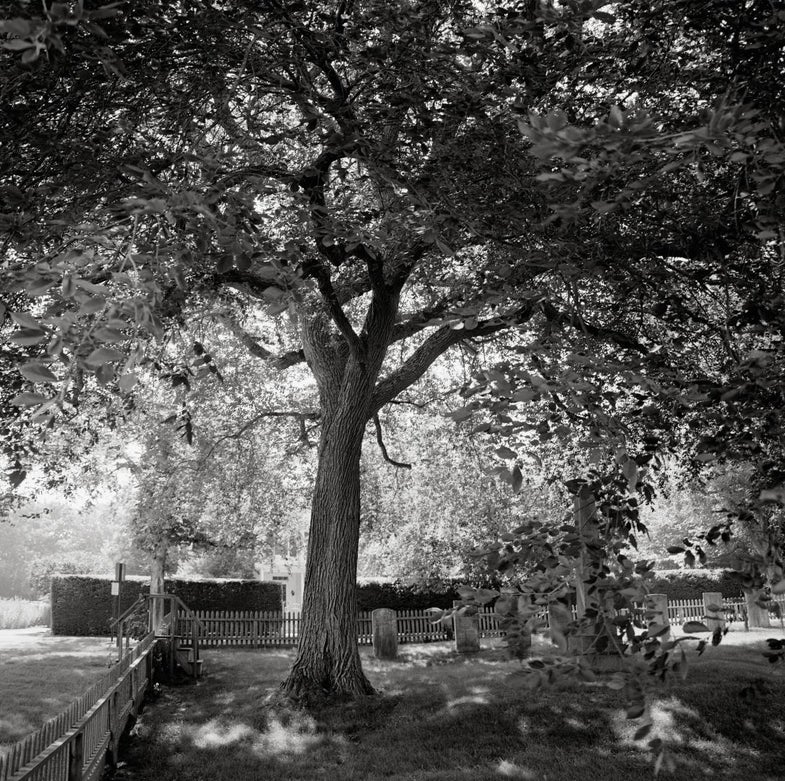 Garie Waltzer describes her black-and-white photographs of civic spaces—parks, pools, city streets—as "baroque." She means that they are packed with active detail, both human and natural. "For me, place is an organism with structure, flow and collective narrative," she explains. So when Waltzer arrived in East Hampton, New York, to photograph the arching elms (Ulmus americana) that line the streets of eastern Long Island's famous summer resort, she was faced with a "decidedly quieter" kind of subject matter.
If you know much about trees, you'll know that American elms—once one of the nation's favorite "street" trees—have been struggling for years. Dutch elm disease has killed millions of them. In East Hampton, though, the remaining elms are considered so important to the town's identity that they are regularly inoculated to prolong their lives. In many other places, lack of funding for such programs means that diseased trees are simply cut down.
East Hampton's elms and their local advocates, foremost among which is the Ladies' Village Improvement Society, will continue their battle against the destructive fungus carried by the elm bark beetle—an accidental tourist that has slowly but relentlessly traveled across America. "I wanted to highlight the heroic qualities of the trees, their combination of stamina and vulnerability," says Waltzer, who carried a ladder around town for more elevated views of its sidewalks. "It was important to tell their stories."
Back To the Main Article