Trunk Show: DAVE JORDANO
A century-old row of sycamores connects campus and town in Ames Iowa.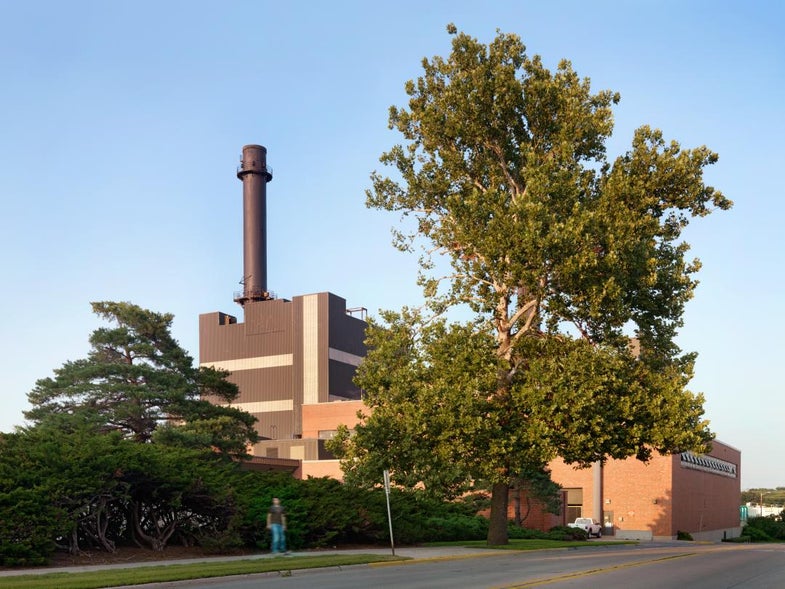 After running a successful commercial photography business in Chicago for more than 30 years, Jordano quit to pursue his fine-art work, which often focuses on the life and landscape of the American Midwest. The Center for American Places at Columbia College Chicago recently published his second book, Articles of Faith, a study of black community churches in the region.
Dave Jordano is drawn to the spare and ordered landscapes that define America's prairies, so the Chicago native was a natural choice to photograph a century-old row of 50 sycamores (Platanus occidentalis) in Ames, Iowa, a college town north of Des Moines. The trees were originally planted by a horticulture professor at Iowa State University to line the path along a small-scale railroad that connected town and campus. Their undeviating geometry has been broken up in recent years, often by infrastructure improvements designed to control the floodwaters that regularly inundate the area.
"Most people I asked about the sycamores weren't aware that they were part of an organized planting," says Jordano, whose projects have ranged from studies of hunters' duck blinds along the frozen Mississippi River to images of the aftermath of 2008's devastating flood in tiny Gulfport, Illinois. "That makes this site even more important to document and bring to light." With their distinctive green, gray, and brown mottling (the result of the bark's shedding due to its lack of elasticity) and broad, four-lobed leaves, the Ames sycamores soften the hard contours of the campus power plant; give manicured playing fields a leafy border; and shade the erstwhile cinder path, now paved, that traces the long-gone railroad tracks.
Natural disasters have always felled trees, of course. "Much of what I photographed in Ames was several feet underwater just a few days later," says Jordano, noting the rains that caused record-breaking floods there in August 2010. But the fate of Ames' signature sycamore row is an ongoing lesson in how trees' precious contributions to our lives can be lost so slowly that no one notices until they are gone.
**Back to Main Gallery******