Richard Avedon Photo Fetches $1.2 Million at Auction
A total of 62 lots were auctioned off this weekend in Paris.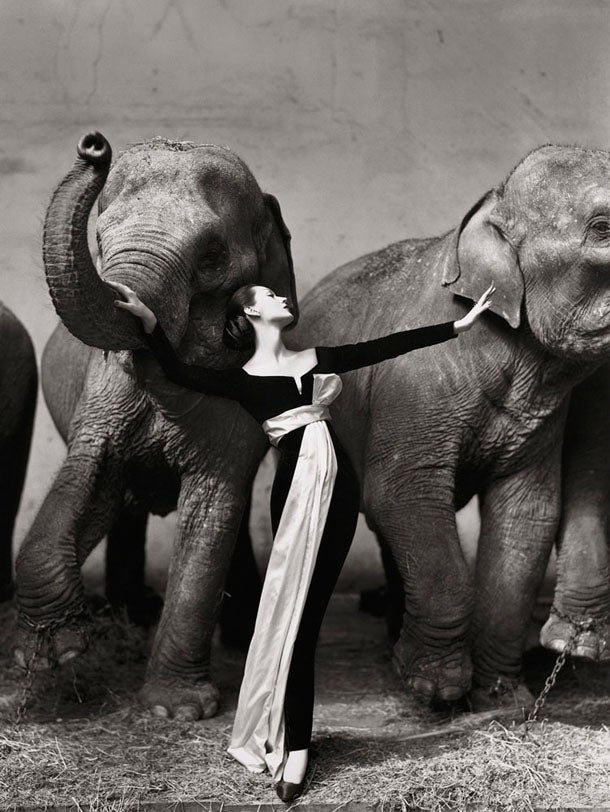 The above image sold for a whopping $1.2 million last weekend at auction.
An auction this past weekend held in Paris featured some of renowned fashion photographer Richard Avedon's most celebrated works—it also proved to be a record breaking event in more way than one.
One piece in particular fetched a jaw-dropping $1.2 million, the highest sum ever paid for an Avedon. The image was shot in 1955 and features model Dovima posing with two Paris circus elephants.
In total, 65 lots were sold, making the event not only the highest grossing of an Avedon auction but also the largest auction of his work to date. Other pieces offered included portraits of Pablo Picasso, The Beatles, Malcolm X, Marcel Duchamp, Andy Warhol and Marilyn Monroe.
In total, the event brought in $7,495,600, all of which will go to the Avedon Foundation, which encourages the study of the last photographer's work through education and other various means.
To read more about Richard Avedon and the Avedon Foundation head on over to RichardAvedon.com.
From: PDNPulse.com