2 New Limited Edition Hasselblads: H4D Ferrari Edition, Stainless Steel H4D-40
These super-exclusive cameras are as breathtaking as they are expensive.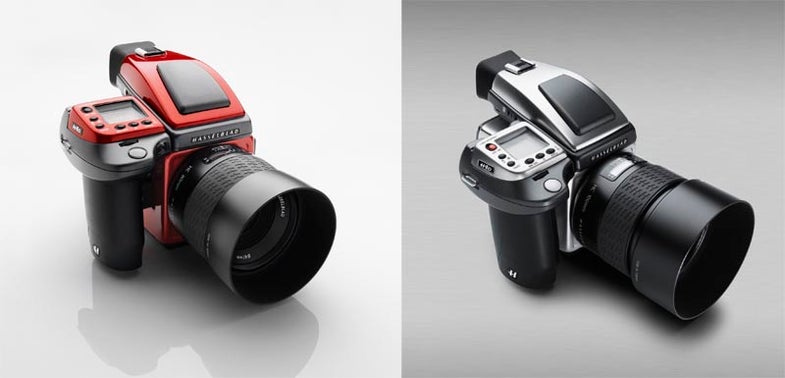 We may earn revenue from the products available on this page and participate in affiliate programs. Learn more ›
If you're in the market for something pricey and limited-edition, but you don't feel like buying a Leica, Hasselblad has two new models ready to empty your bank account.
We first heard about Hasselblad's collaboration with Ferrari back at Photokina, but now the H4D Ferrari Edition is finally ready for sale. The camera comes dressed up in Ferrari's classic "rosso fuco" color (which is pretty much cherry red) and is emblazed with the Ferrari Racing Shield. Included with the camera is an 80mm lens and Hasselblad's Phocus Quick editing software.
For all those collectors out there, the camera also comes in a handmade box/case (although, to have a camera like this and not shoot it would certainly be a shame). The camera and lens will run you about $28,000 (21,499 Euros) and only a total of 499 units will be available.
The even-more-limited Stainless steel H4D-40 brings a sleek look to this classic high-end camera. Hasselblad.com claims that the camera is aimed at, "Photographer who want their camera to look as striking as their pictures."
Like the Ferrari Edition, the Stainless Steel H4D-40 will also be sold in limited quantities—only 100 units will be made available. It brings with it a price tag of $18,235 (13,990 Euros) for the body only.
For more information on both of these super-limited bank-breakers, head on over to: Hasselblad.com.