Levi's NYC Photo Workshop Offers Resources, Events
Levi's 3-month-long temporary space in Manhattan is aimed at helping photographers through cool exhibits and workshops.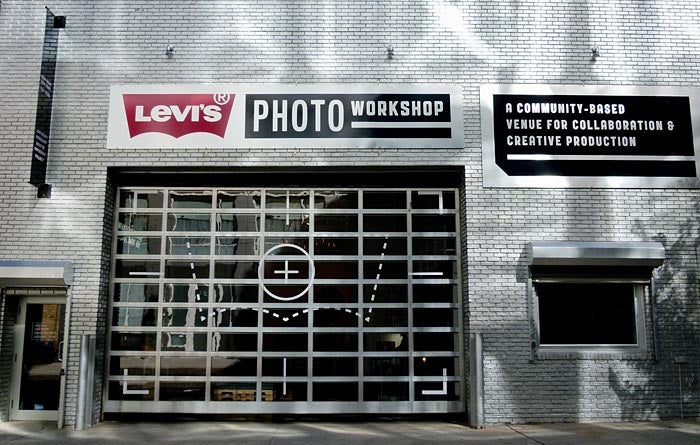 Levi's is in the midst of hosting a very cool, three-month-long series of workshops/concerts/events at its temporary space located at 18 Wooster Street in Manhattan, which is set to run from mid-October thru December 18.
During the day, the space features all sorts of photography equipment available for public use including: vintage film cameras (that can be rented), a production studio, various digital design stations, and all sorts of printing equipment. The Levi's Website assures that whether you are a professional or just a point-and-shooter, the workshop is a great resource for increasing your skills and knowledge of photography.
Afterhours at the space are a little different. Once all of the workstations and equipment are closed, the workshop transforms itself into a creative space that hosts all sorts of gallery openings, private concerts and events.
Upcoming events for October include: "Make it as a Music Photographer" today at 6pm, "Mark Wallace Talking Photos That Have an Impact" this Thursday at 7pm, and a screening of Andrew Zuckerman's film "Music" this Friday at 8pm.
The space's workshop hours are Tuesday 12pm-5pm, Wednesday-Friday 12pm-7pm and Saturday and Sunday 11am-8pm. You can go to their Website for more information on past "after-hours" events and to see a calendar/secure your spot at future events.