Gary Fong Lens Lock Offers Piece of Mind
Secure your Nikon or Canon lens like you would a bike.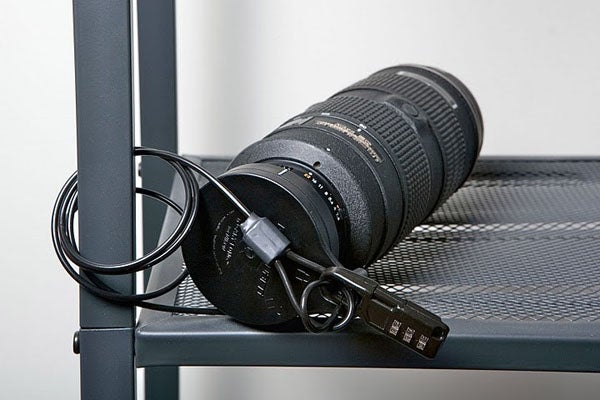 We may earn revenue from the products available on this page and participate in affiliate programs. Learn more ›
Shooting photos in shady areas, or worried about someone with sticky fingers eyeballing your gear? Perhaps you should consider buying the Lens Lock, Gary Fong's newest GearGuard anti-camera-theft device.
The Lens Lock works by mounting on the back of your Canon or Nikon lens just like any other backcap. Once mounted, one simply needs to line up the two loops to secure it. From there you can slide a cable through and lock up the lens like you would a bike (although we don't recommend leaving it locked to that street sign outside your apartment).
You can pick up your very own lens Lock at Gary Fong's Website. The device will run you $29.95. You can also grab a cable and lock for an additional $10.75. Not convinced the Lens Lock is the real deal? Check out Gary Fong's official Lens Lock demonstration video and be amazed: