Fujifilm halts production of Fujichrome Sensia
www.Fujifilm.com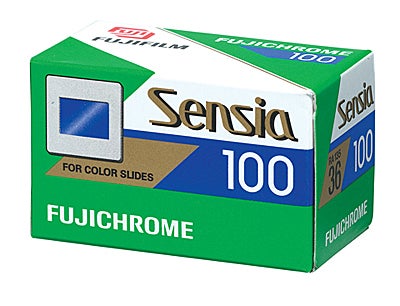 We may earn revenue from the products available on this page and participate in affiliate programs. Learn more ›
As the digital-age continues to push forward, the list of film-era casualties continues to grow—if the death of Kodachrome wasn't depressing enough, Fujifilm has now halted production of Fujichrome Sensia film, sighting high production costs and low global demand.
Previously available in ISO 100, 200 and 400, production of the popular slide film grinded to a halt in early August. Sensia is touted on the Fujifilm Web site as an, "All-round color slide film for every outdoor shooting situation: snapshots, landscapes, and portraits. Fine grain, brilliant and natural colors."
Despite the halting of Sensia's production, Fujifilm assures that both Fujichrome Provia and Fujichrome Velvia will continue to be produced into the future.  Additionally, enough Sensia film should be out there to meet consumer demands until about December, Fujifilm said.
The film is still easily available at most established photography stores and retailers, so be sure to stock up quick!