Sigma SD15 DSLR available now for $989
Sigma's SD15 DSLR has existed, in theory, since way back in 2008, but has remained something of a mystery since then. But, apparently today is the big day and the SD15 body is hitting the streets here in the USA for a touch under $1,000. Inside, you'll find the Sigma's excellent 14.45-megapixel Foveon X3 sensor, similar to the one you'll find in the more-expensive SD14. Also worth noting is the upgraded 3-inch, 460,000 dot LCD, 77-segment AE sensor and a storage system that now relies on SD card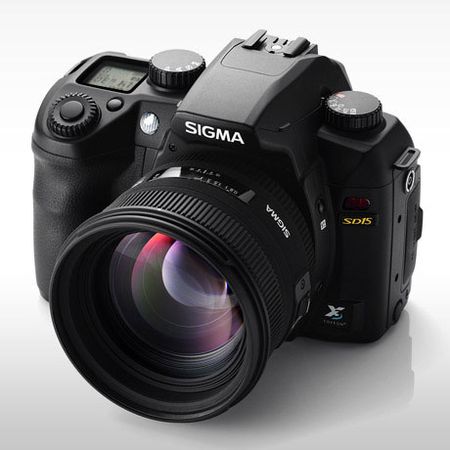 We may earn revenue from the products available on this page and participate in affiliate programs. Learn more ›
Sigma's SD15 DSLR has existed, in theory, since way back in 2008, but has remained something of a mystery since then. But, apparently today is the big day and the SD15 body is hitting the streets here in the USA for a touch under $1,000. Inside, you'll find the Sigma's excellent 14.45-megapixel Foveon X3 sensor, similar to the one you'll find in the more-expensive SD14. Also worth noting is the upgraded 3-inch, 460,000 dot LCD, 77-segment AE sensor and a storage system that now relies on SD cards.
ISO maxes out at 3200, which is one stop more than its predecessor and its buffer will hold 21 RAW images before showing you the dreaded "stop shooting for a couple seconds" indicator. It's clear that Sigma has a lot of faith in their latest DSLR, since they haven't been shy about providing a gallery of full-resolution images on their site for us to comb through. They have also made a couple of informative videos, some of which are posted after the jump, all of which are available on their official Youtube channel.
As soon as we get our hands on one, we'll put it through its paces.