New Gear: Canon PowerShot Digital ELPH SD4000 IS
While it shares some similarities with Canon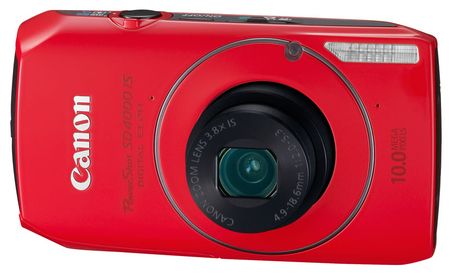 It's not as elaborate as Sony's new system of interchangeable lens compacts, but Canon's latest pocket-friendly shooter has plenty going for it, at least on paper. Low light performance is clearly a priority for the SD4000 IS. Inside, you'll find a high-sensitivity, 10-megapixel, back-illuminated CMOS sensor, as well as Canon's Digic 4 processor. The 3.8x zoom lens (35mm equivalent: 28-105mm) opens to f/2 at its wides focal length and the built-in IS helps reduce camera shake.
While it shares some similarities with Canon's excellent S90, it actually has a few advantages over its more expensive cousin. The SD4000 IS can record 720p HD video as well as slow motion footage at 240 fps with reduced resolution. It also comes in four different colors, including black, red, silver and a limited run of white cams that will be available exclusively from Canon.
We'll get hands-on with a retail unit as soon as we can, but until then, you can follow the break for the full specs. Expect it to hit shelves later this month for $350. You can also check out the official Canon page.