PMA 2010: Five new Samsung NX series lenses
18-55mm F/3.5-5.6 standard zoom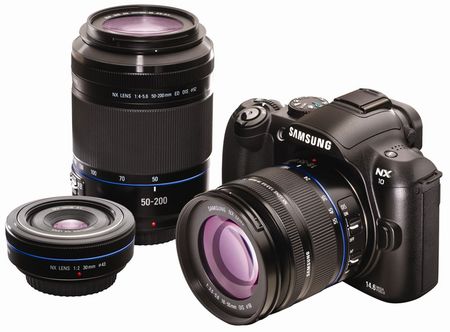 By the end of 2010, NX10 shooters will have a lot more options when it comes to lenses. Here's a lens-by-lens breakdown of what's on tap.
18-55mm F/3.5-5.6 standard zoom
**
 
**
The focal lengths should sound familiar for this one, since Samsung announced the same lens with the addition of IS back at the NX10's CES launch. The trade-off will, of course, be a lower price when it hits the shelves later this year.
20-50mm F/3.5-5.6 compact zoom
Designed to compliment the strikingly skinny "pancake" lenses, this 20-50mm zoom is both small and versatile. It's due out in Q2 2010 and should appeal to those who were attracted to the NX10's almost-pocket-friendly form factor.