New Gear: Olympus SP-800UZ and SP-600UZ ultra-zooms
If you're in the market for a long-zooming compact, Olympus has given you two more options to consider with the … Continued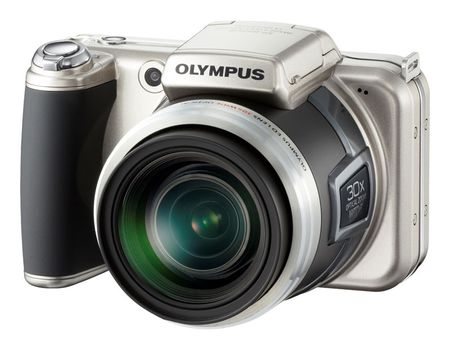 If you're in the market for a long-zooming compact, Olympus has given you two more options to consider with the latest additions to their SP line. The $350 SP-800UZ boasts a 14-megapixel CCD, 3-inch LCD and 2 GB of internal storage. For $100 less, you can get the PS-600UZ, which has a 12-megapixel sensor, a 2.7-inch LCD, 1 GB of internal storage and 15x optical zoom. Both cams are capable of capturing 720p (or 1080i) HD video and use the TruePic III image processor Olympus designed for their DSLRs.
Of course, with long zoom comes image stabilization, and both of these cams have both mechanical Sensor-Shift Image Stabilization and Digital Image stabilization to try and help keep things sharp even when you're exploring the outer reaches of the zoom. They both offer a bunch of different shooting modes, including "Pet Mode," which is designed to keep the AF system locked onto a moving animal. The in-camera panorama feature can automatically stitch together three images for ultra-wide scenes.
Both will be available next month (March 2010). Get the rest of the important specs after the jump.