New Gear: Horseman VCC Pro Bellows For Your DSLR
Theres geared toward serious shooters.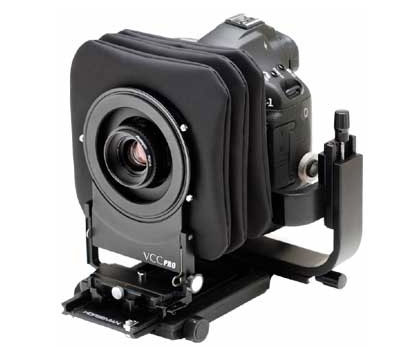 We may earn revenue from the products available on this page and participate in affiliate programs. Learn more ›
There's something incredibly satisfying about using a camera with a set of bellows, but they hardly seem practical to most folks. The Horseman VCC Pro adds all the functionality you'd expect from a set of bellows (tilt, shift, fall and rise) to your DSLR. They offer both a Canon and Nikon version, which leaves you out of luck if you're loyal to another brand. The rig will set you back $2,000, so it's geared toward serious shooters. But, if you can find a place that will rent you one for a weekend, you can go out and get some of the most interesting (at least technically) photographs you have ever taken.
Or, you could just go and rent yourself a large format camera (of which Horseman has made many), which is something we think every serious photographer should do at one point or another. Just don't forget your dark cloth and your loupe for focusing.