What Does a Canon 1Ds with 400mm Lens Look Like Cut in Half
Sure, a cut-in-half Leica lens is interesting, but it has nothing on this massacred Canon rig.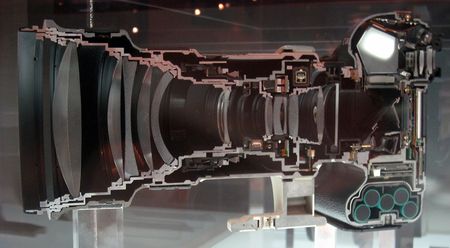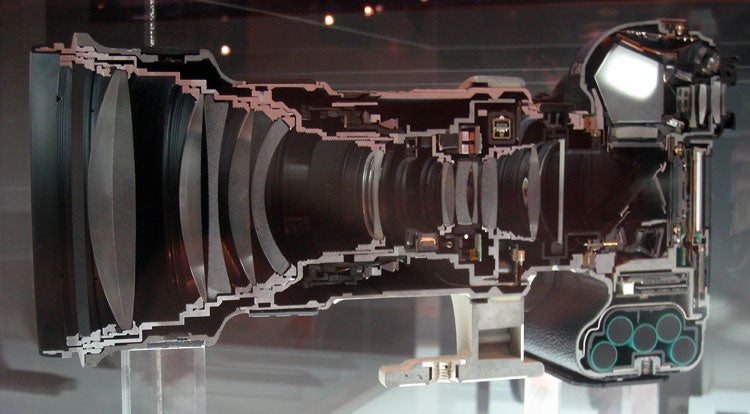 canon cut in half
You may have seen the cut-in-half Leica lens that has been floating around the web today, but that little gem has nothing on this thing. I spotted it at a small gear museum on the first floor of one of Canon's Japanese headquarters buildings. It's full of interesting stuff for camera nerds , but nothing was so striking as the cut-in-half camera you see above. That lens is the beautiful and lust-worthy 400MM f/4 DO IS USM that lists for $8,900 and usually goes for about $5,500 in the store. A Canon rep told me that the body is a 1Ds, which, while old, still fetches about $1,000 on eBay. But, the result reallly is incredible. All of those elements and the intricate bends in the casing are a little reminder of why this stuff costs as much as it does. Another photo below, plus one of a huge copier that also looks like it was part of a magic act gone bad.