Letter of the Week: Nuts for PopPhoto
Hi there,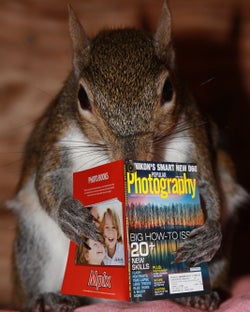 From: Susie Jones
To: Editor Popphoto
Subject: Your magazine really is loved by all!
Hi there,
I was just playing in Photoshop, made this, thought it might bring a smile to your day! I really enjoy getting your magazine every month, it is fantastic!
—Susie Jones