Why We Needed Henry Froehlich
The photo world mourns a giant, kindhearted soul.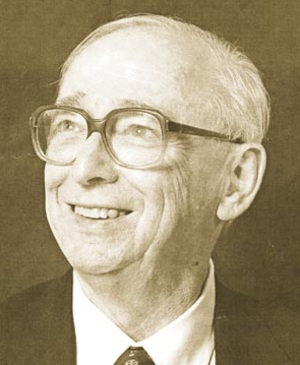 The photographic realm has just lost two giants with the deaths of Popular Photography's Burt Keppler and, now, of Henry Froehlich, former head of medium-format mainstay Mamiya America. Though less visible than Burt to readers of photography magazines, Henry was just as influential in the photo industry, and in many of the same ways. Influence aside, he was a lovely, kindhearted man.A refugee from Nazi Germany, Henry did much to promote Japanese cameras in the U.S. after World War II, distributing the Konica line. Eventually he merged that business with Berkey Photo, a key distributor that had previously absorbed the German photo importing business of Paul Klingenstein, a fellow refugee and future Mamiya partner. Henry went on to create a film-to-video conversion business with Jan Lederman, now head of the MAC Group, and the three men later founded the highly successful Mamiya America.In his role at Mamiya, Henry was a hero and friend to some of our best photographers, including Annie Leibovitz and Douglas Kirkland. If they or other Mamiya RZ or RB users had any job-threatening trouble with their equipment, Henry would hop to it, getting stuff fixed in a flash and often loaning out replacement gear in the interim. It seemed beyond the call of corporate duty, but reflected Henry's deep affection for photography and photographers. Yet he was a consummate businessman, famous for driving a hard bargain — with absolute pleasantness.Henry Froehlich was, in fact, one of the gentlest, sweetest men I've ever known in the often rough, sometimes bitter world of photo business. Despite the horrors of his young life he was rarely without a smile on his face, ready to tell a good joke or story. And whether it was business or pleasure, Henry manifestly enjoyed the social aspect of his very full life.That life was busy and highly social even after Henry retired from the MAC Group, into which Mamiya had expanded. He and his equally sweet wife Marian (a talented sculptor) — peas in a pod — could be counted on to show up at just about every significant photo event in the world, and everyone was always glad to see them.I don't have that kind of social energy even in middle age. Going out to dinner rather than just hunkering down at home seems as often as not a chore to me. But with some regularity Henry and Marian would phone us up — my wife and I live a short distance from their house — and suggest an outing. And in the Froehlichs' case it was always something I felt like doing because I knew it would be so comfortable, and that Henry would make us all happy almost by osmosis. That infectious goodness made Henry the kind of person the world needs, the kind most missed by the living.I'm not one for displaying personal snapshots, oddly enough. Those pictures are already in my head. The only small print I have on display sits on my night stand. It's of me and my then-three-year-old daughter, a little far-away and cockeyed, holding hands and walking across the local beach where we sometimes ran into the Froehlichs. Henry took it, and when I look at it I'll remember him with fondness.