New Gear: Think Tank Trifecta DSLR Camera Bags are Built For The Three Most Common Zoom Lenses
Shoot with an array of zoom lenses? This bag is for you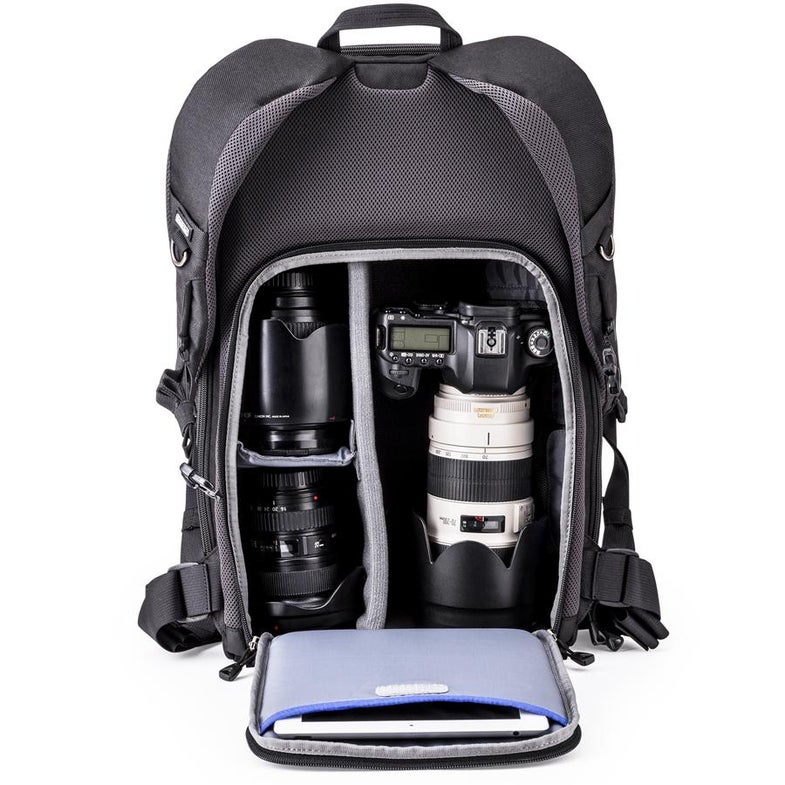 We may earn revenue from the products available on this page and participate in affiliate programs. Learn more ›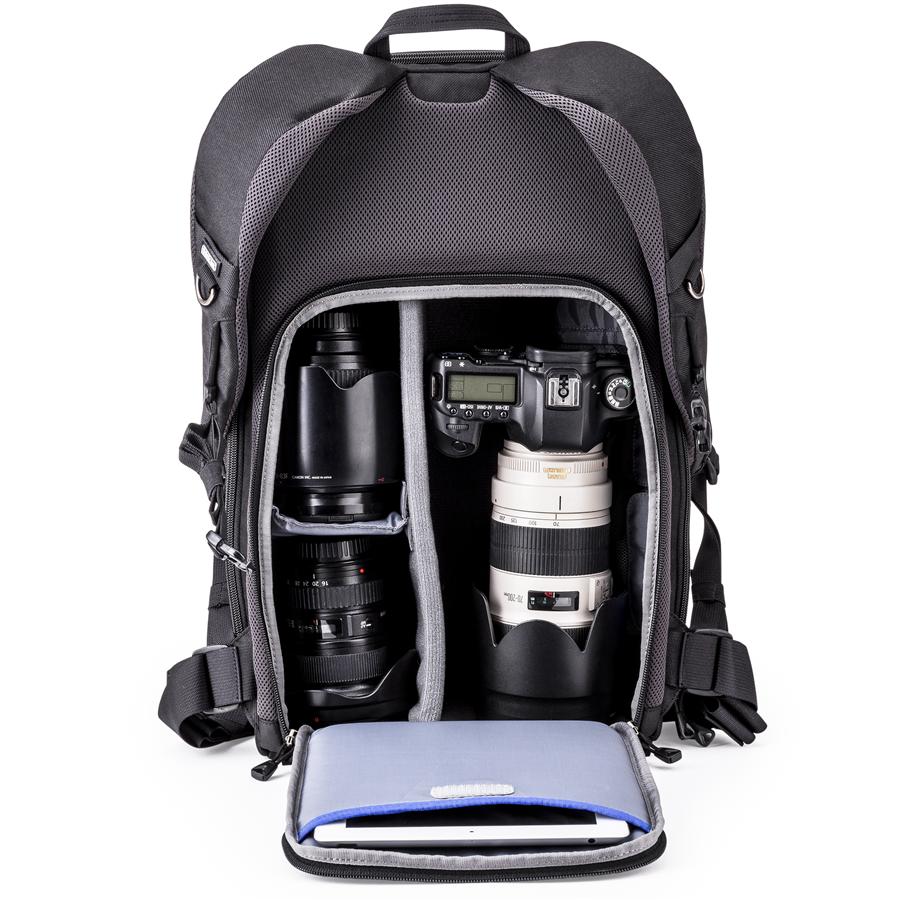 For many working photographers, there's a "holy trinity" of zoom lenses, including a wide zoom, a standard zoom like the 24-70mm, and a 70-200mm telephoto zoom. Think Tank recognizes that common gear setup and designed their new Trifecta backpacks specifically to accommodate it.
The bag has entry points from the back, and from both sides, so you can get at your gear without having to actually take the bag off. The main compartment is arranged so that it can easily fit a body with a 70-200mm zoom lens attached to a DSLR, as well as the other two essential zoom lenses.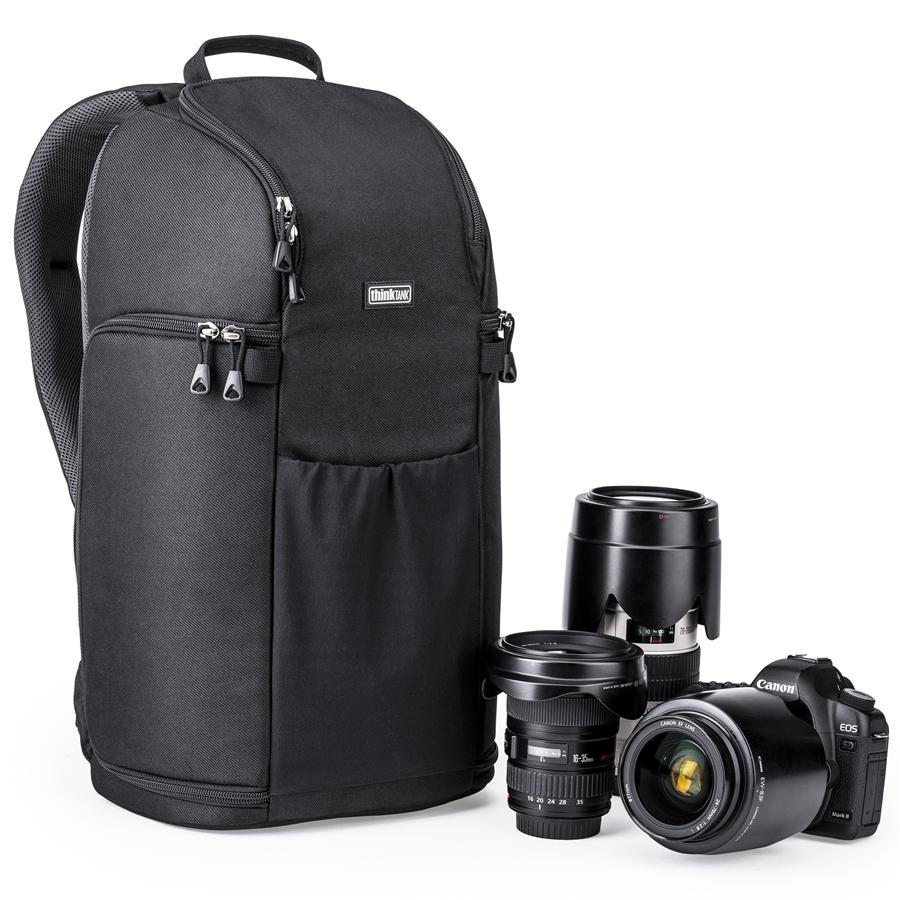 Of course, it's not limited solely to zoom lenses. You could put primes in there as well, but you might need to rearrange the padding a little bit depending on your specific setup.
As far as the rest of the construction goes, there's a pouch or personal items in the top (I always appreciate a good place to put my Clif Bars for a long wedding day), and a compartment for a full-sized tablet. It's made by Think Tank, so it's water-resistant ultra tough, including a polyurethane coating on the inside of the fabric.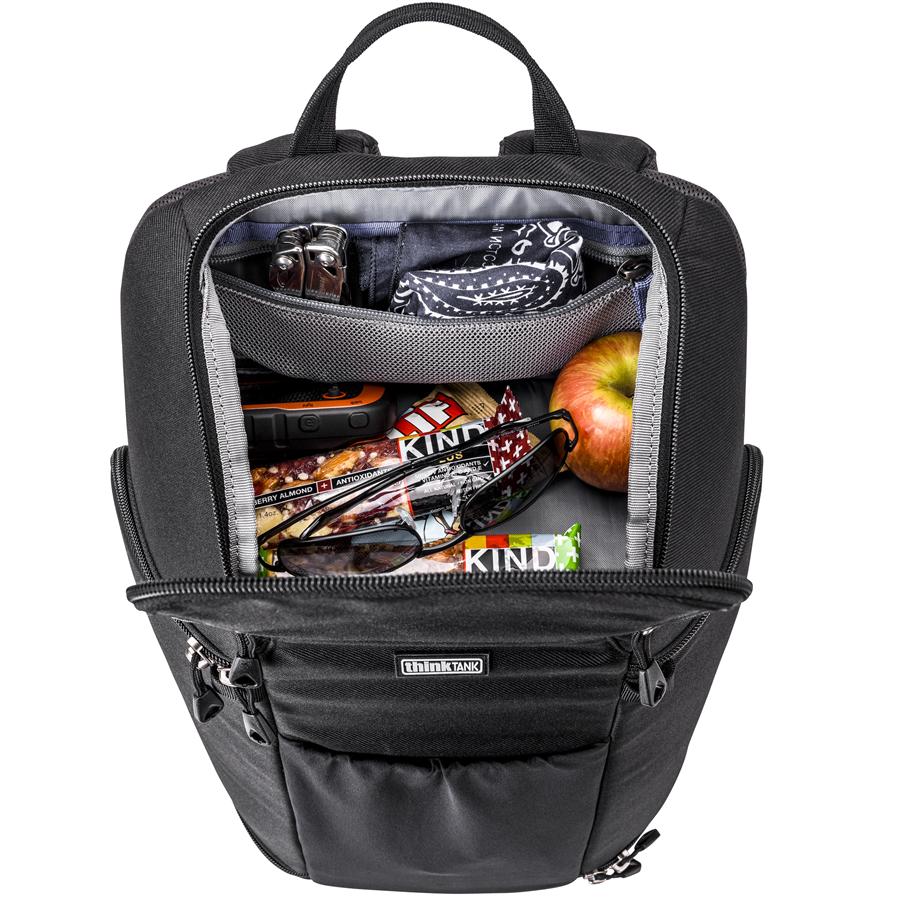 It's a very smart thing to market a bag specifically to those who shoot with the "street sweeper" zooms. I'm looking forward to giving this a go.