New Gear: Tamron TAP-In Console Accessory For Updating and Adjusting Lenses
It's like a lens tune-up station for your computer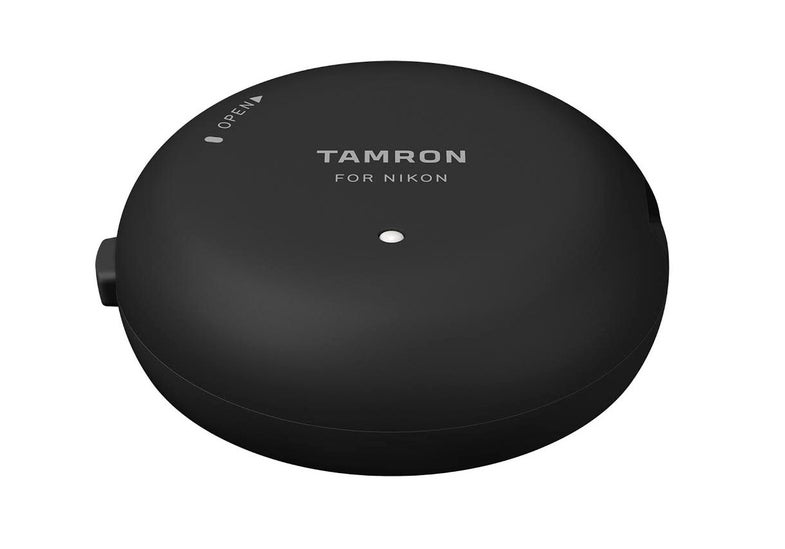 We may earn revenue from the products available on this page and participate in affiliate programs. Learn more ›
For a long time now, lenses have been wonderfully complex tubes full of carefully crafted glass, but they have become amazingly complex in the modern age. Lenses can be adjusted and even updated, which is why Tamrom has announced the TAP-In Console accessory for the high-end SP-series lenses.
The Console is a small dongle that plugs into a computer via USB and utilizes the computers internet connection. Once attached and paired with a lens, you actually have a few options. One of the primary functions of the console is to provide a platform for firmware updates that need to be applied to the lenses themselves.
Beyond the updates, you an also make adjustments to the lens's focusing performance, which used to require intervention through the camera's menu system or sending the lens back to the factory. Adjustments and functions are performed through Tamron's new TAP software, which gives insight into the properties of the lenses.
Other lenses, like the new Tamron SP 90mm F/2.8 Macro lens offer even more customizability. The manual-focus override can be turned on and off, and the the vibration compensation can be tweaked to suit a particular shooting style. There are three different modes according to the press release:
•   Prioritize viewfinder image stabilization: This mode places priority on the stability of the viewfinder image

•   Standard (Factory Default): This mode is the same as the factory default, and strikes a balance between the stability of the viewfinder image and vibration compensation effects

•   Prioritize stabilization of captured images: This mode ensures stable vibration compensation effects

For lenses with focus limiting capabilities, that can also be controlled. There are three individual focusing regions: close, intermediate, and far. Add in a lens with zoom and the zones can be controlled even more.
There's no pricing information available just yet for the new TAP-In system, but Sigma's USB dock, which serves similar purposes is only a $59 add-on, so it likely won't break the bank, and for anyone planning on investing heavily into Tamron's SP-series lenses, it will probably be a logical purchase. We'll update this post once pricing info is available and provide some feedback as soon as we're able to give the console a try.