New Gear: Sony Announces Full-Frame 50mm f/1.8 Prime and 70–300mm f/4.5–5.6 Zoom Lenses
Sony's full-frame nifty fifty has arrived for $250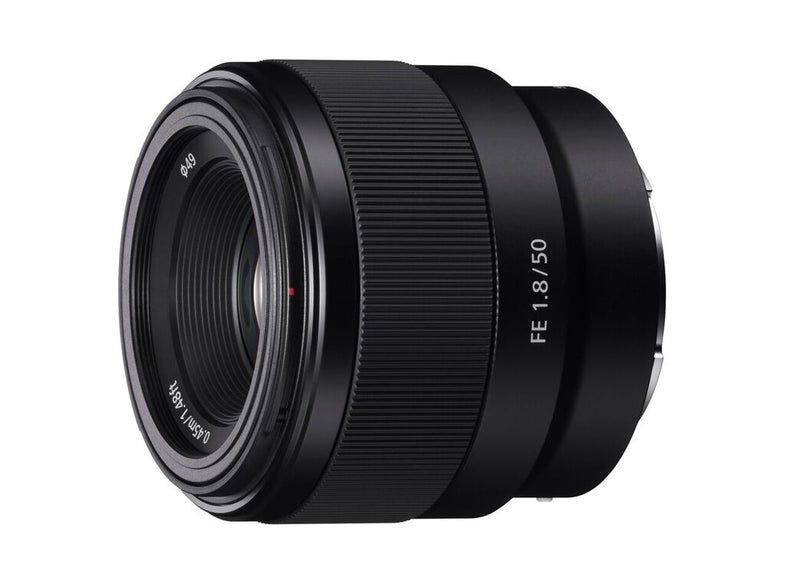 We may earn revenue from the products available on this page and participate in affiliate programs. Learn more ›

An affordable 50mm prime lens has been a fundamental piece of many camera systems for decades. Now, Sony is adding a 50mm f/1.8 prime to full-frame FE its lineup for just $250. There's also a new 70–300mm f/4.5–5.6 G OSS telephoto zoom lens to go with it.
FE 50mm f/1.8 Prime Lens
It only got a small piece of the press release, but to me and lots of A7-series shooters out there, this is the really big news. The new standard prime weighs under seven ounces (less than half a pound) and cuts a similar form factor to other budget-minded 50mm lenses out there. It uses a revamped optical design with an aspherical element, as well as a metal mount (in the past, some cheaper 50s have used plastic in the name of affordability) and a circular aperture for more appealing bokeh.
The FE 50mm f/1.8 is coming in may and will cost $250. It's a popular focal length with an affordable price, which makes the A7-series system even more accessible. It has seemed like a bit of a missing piece for a while now.
FE 70–300mm f/4.5–5.6 G OSS telephoto zoom
This is the longest lens in the E-mount system and it focuses closer than three feet, with a maximum magnification of 0.31X, so it's rather versatile for a telephoto zoom, even though the variable maximum aperture is a bit slower than the f/2.8 you might see on a typical 70–200mm pro zoom. As you probably expect for a long lens like this one, it has built-in Optical Steady Shot for shake reduction.
Its 70–300mm should actually be a familiar focal range for many APS-C shooters, which makes this an interesting option for full-frame cameras. It will be available in May for $1,200
We're looking forward to getting our hands on both new lenses as soon as they're available, so stay tuned here for more.