New Gear: On1 Photo Raw Promises a Super-Fast, Complete Raw Photo Editing Workflow
Speed is the main concern for this upcoming workflow solution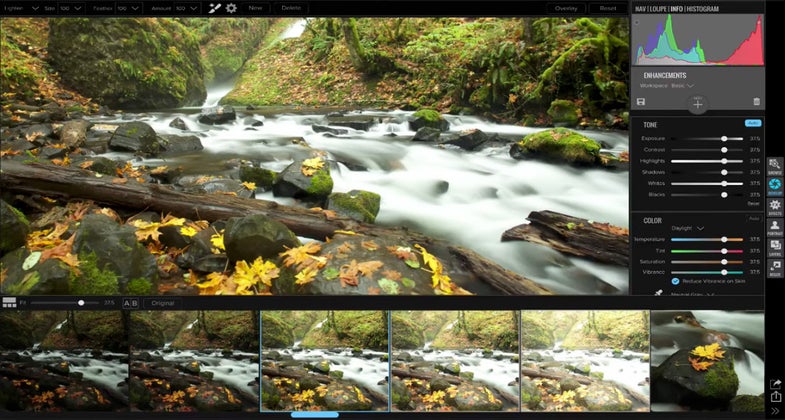 We may earn revenue from the products available on this page and participate in affiliate programs. Learn more ›

By now, many of you (like me) are fully entrenched into your photo editing workflow. One thing that could possibly sway people into greener raw photo editing pastures, however, could be more speed. On1 is banking on that fact with its new On1 Photo Raw software that's currently in development.
According to On1, the software will be ready in the fall, at which point it will aim to take on the big boys like Adobe Lightroom and Capture One Pro. Unlike those titles, Photo Raw doesn't use a catalog or require an import process. The software simply applies non-destructive edits to the files that are already on the computer or whatever other device (including the cloud). Presumably, it keeps track of those edits in some kind of catalog file so you can go back and tweak them later, but it's not tied to a big collection of images.
The main emphasis of information released so far seems to be the speed at which it operates. They claim that sliders can be adjusted with zero lag and there's no stutter as previews render when switching images.
On1 is also promising a long list of editing and filtering features going beyond what's typically offered by stand-alone programs like Lightroom. It includes layers, selection tools, pre-set filters, and resizing tools.
Overall, it seems like an extremely ambitious undertaking, and if it delivers on the promises it has made, it will be worth a serious look. You can currently sign up for information on pre-orders, or if you're a part of On1's software subscription service, you'll have access to it as soon as it's ready.