New Gear: Lowepro Slingshot Edge Camera Bags
One of Lowepro's most popular bag lines gets a revamp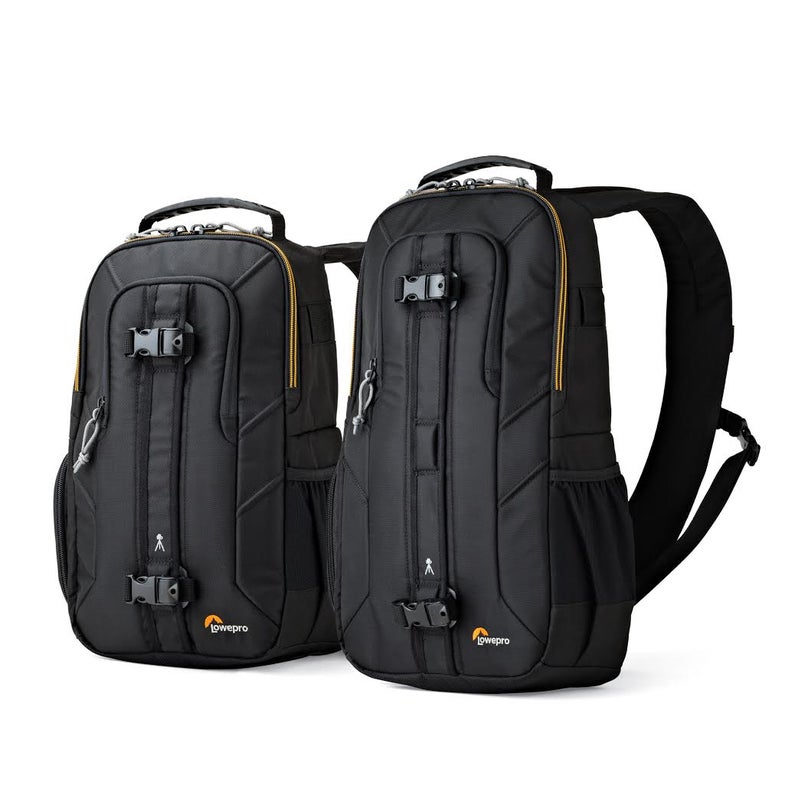 We may earn revenue from the products available on this page and participate in affiliate programs. Learn more ›
Slingshot Edge Series from Lowepro on Vimeo.
The Slingshot has been a very popular camera bag design for Lowepro. It's a one-strap bag that allows a person to access the camera compartment without taking the bag off. Now, they have updated the Slingshot Edge series with a new design intended to let users keep a lower profile.
There are two versions of the new Slingshot Edge. The 150 AW is smaller and has enough room for a mirrorless camera system and a small tablet. The 250 AW is a slightly bigger version that can accommodate a smaller DSLR and some accessories. Both bags have extra padded pockets for personal effects as well.

The gear pocket has the same padding and protection features you'd expect from a weather-resistant Lowepro bag. The front of the bag has a couple of accessory straps that you can use to carry a tripod or, ahem, a selfie stick.
As camera systems get smaller, this kind of bag is likely to pick up even more steam, so we're interested to see how the redesigned Slingshot Edge stacks up against its predecessor and the increasingly large wave of mirrorless camera bags on the market.