New Gear: Lensbaby Twist 60 Lens
Lensbaby evokes Petzval with its new Twist 60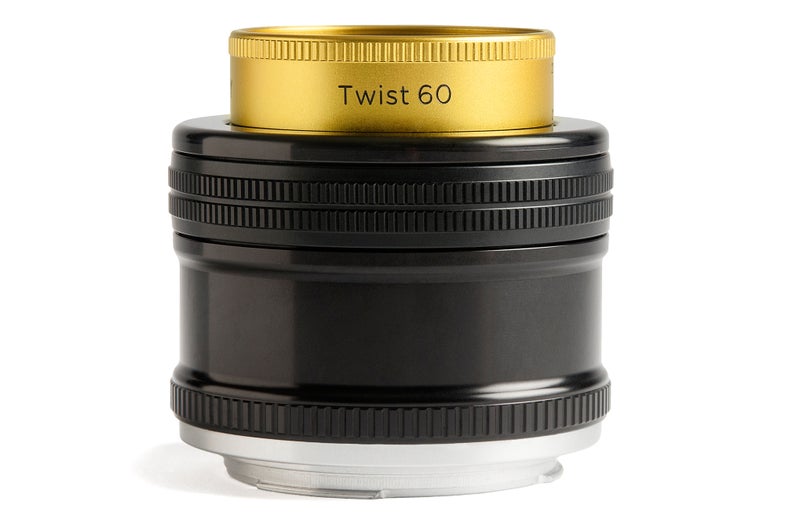 We may earn revenue from the products available on this page and participate in affiliate programs. Learn more ›
Lensbaby has just announced its latest creative effect lens called the Twist 60. The lens is based the design of the first commercially available fast portrait lens created by Joseph Petzval in 1840. It creates a curved focal plane which results in a small section of the final image appearing in focus. The rest of the image falls into swirling bokeh and specular highlights that often become elongated, especially toward the edges of the frame.
The Twist 60 will be Available both as a stand-alone lens and as an optic swap drop-in lens compatible with its Composer Pro and other tilting Lensbaby housings. Since the effects associated with this special lens are more exaggerated at the edges, Lensbaby suggests using the Twist 60 on a full-frame camera body. Though, you'll still see some of the special qualities if you're using an APS-C body, it just won't be as dramatic. It offers the choice of Canon, Nikon, and Sony E/FE mounts.
While the original Petzval lenses, and the recent copy made by Lomography, used drop-in Waterhouse aperture plates, the Twist 60 has a gold anodized aperture ring that controls a 12-bladed aperture that spans f/2.5-22. As the name suggests, this metal-bodied Lensbaby has a 60mm focal length. It's comprised of four elements in three groups, has 46mm filter threads, and a minimum focusing distance of 18 inches.
The Lensbaby Twist 60 is expected to start shipping May 5, 2016 and is currently available for pre-order. The stand-alone version will set you back $280, while the optic-swap version will cost $180. That makes the Lensbaby version just a little more than 1/3 the price of the Lomo lens, and that's if you need to buy the whole standalone lens.
We will share some impressions and sample images as soon as a sample lens becomes available.