New Gear: Lensbaby Circular 180+ Makes GoPro Camera Even Wider
Get 185-degrees of coverage with this add-on lens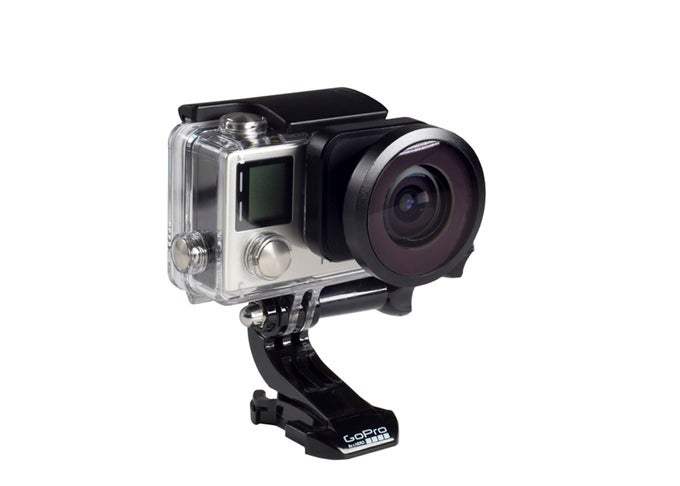 We may earn revenue from the products available on this page and participate in affiliate programs. Learn more ›
Video footage captured with a GoPro camera is usually pretty easy to identify thanks in part to its super-wide field of view, but now LensBaby is going into Kickstarter mode to create something even wider. The Lensbaby Circular 180+ attaches to the front of a GoPro camera housing and gives it a 185 degree field of view in a circular image.
In addition to making things much wider, the lens also increases the effective depth of field so more things are in focus, however, it also introduces a fair bit of distortion in the process of making the image circular.
The lens housing is waterproof to three meters, so it can go underwater, though the circular field of view gets smaller in underwater mode, bringing it down to 120-degrees.
You can get in early on the Kickstarter and get one for as little as $69 if you're early enough, before the price ramps up to its retail cost, which will be $100.
Personally, I'm not at all a fan of the circular image form factor. It's just not to my taste, but I do like the possibilities that exist for something like this when it comes to making stitched panoramas. I bet you can make some pretty cool click-and-drag interactive images with that much FOV.
Check out the Kickstarter page to see some video examples and get the full details.