New Gear: GoPro Hero4 Session Is Much Smaller, Still Tough
The boxy GoPro body gets a makeover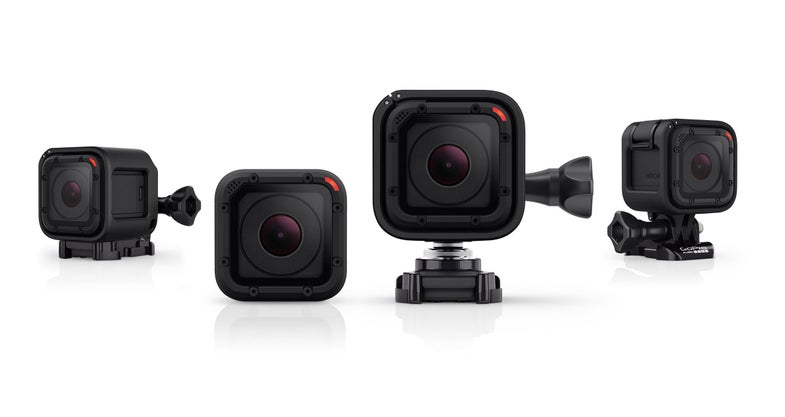 We may earn revenue from the products available on this page and participate in affiliate programs. Learn more ›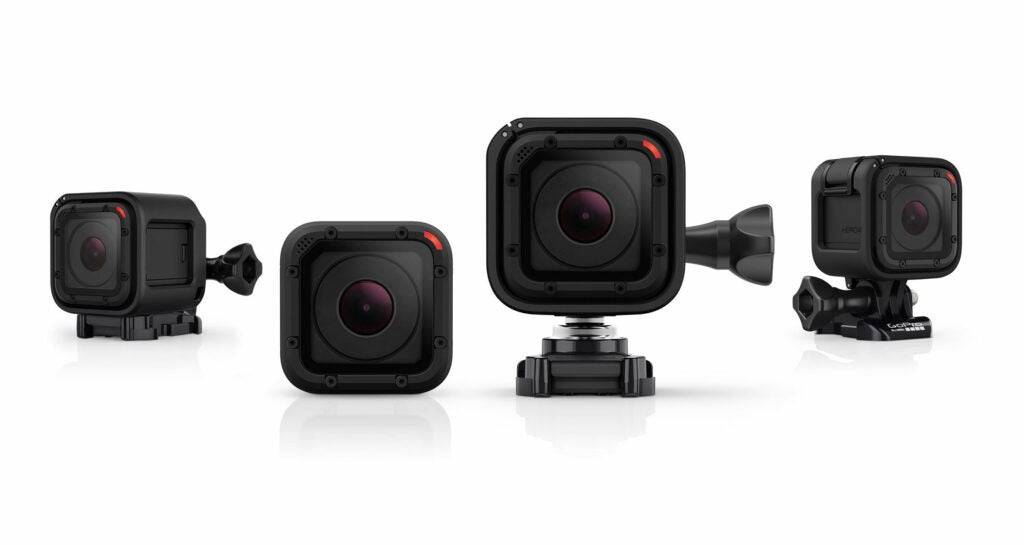 Just a few weeks ago, GoPro announced their new camera with a built-in LCD screen. Today, however, they're unveiling something a little more radical. The GoPro Hero4 Session switches up the iconic, boxy GoPro form factor and crams all those camera guts into a body that's very reminiscent of the tiny Polaroid Cube.
The camera itself is actually 50% smaller and 40% lighter than the regular GoPro Hero4 camera. The body is a small cube that basically seems to be about the same size as the lens frame, on the Hero4, only deeper. There's a small screen on the top of the camera, which displays things like shooting mode, battery power, and remaining storage.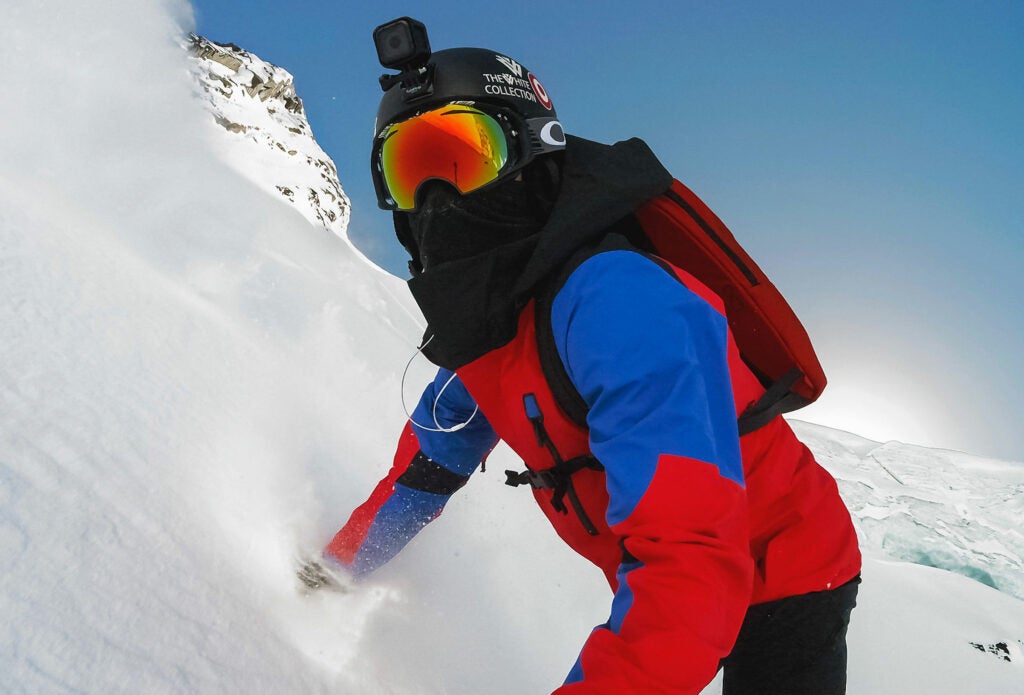 While some GoPros are getting LCD screens, this one is actually headed in the other direction. In order to keep the size as small as possible, there are only two buttons on the camera. One starts and stops recording, while the other small button turns the wireless on and off. That means you'll have to change modes and operate the menus by syncing up the camera with a smartphone and the official GoPro app.
In terms of photographic firepower, the video resolution maxes out at 1440p at 30 fps, 1080p at 60 fps, and 720p in 2x slow motion. So, if you were hoping for the 4K capabilities of the bigger GoPro cameras, you're out of luck. But, that's not really the point of this thing. It also takes 8 megapixel stills, and has the common GoPro functions like time-lapse.
There are actually two microphones built into the camera, one on the front and one on the back, which they say helps alleviate the issue of crummy audio as the camera comes out of the water. It actually switches back and forth to help eliminate things like wind noise.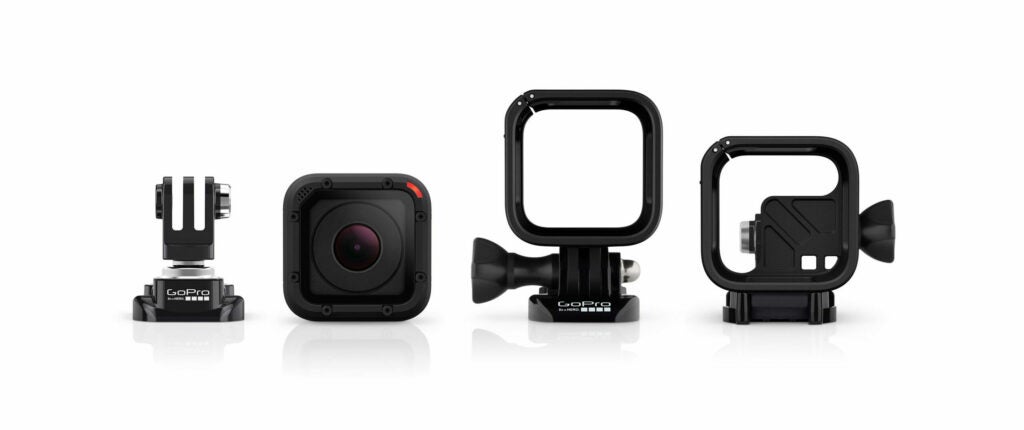 The camera itself is waterproof without an extra case, so mounting it involves using a rig that's much like the Frame mounts offered for the current GoPro cameras.
The GoPro Hero4 Session costs $399, which makes it the same price as the Hero4 Silver edition. The silver gives you more video and photo power, as well as a built-in screen, but the form factor really is a big deal here, so it's up to you which is more important.