New Gear: Corel ParticleShop Brings Dramatic Painter Effects to Photoshop
Fancy brushes for making elaborate photo illustrations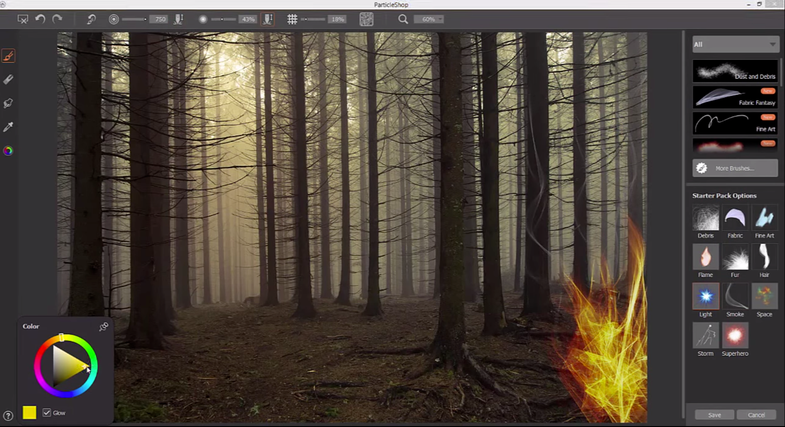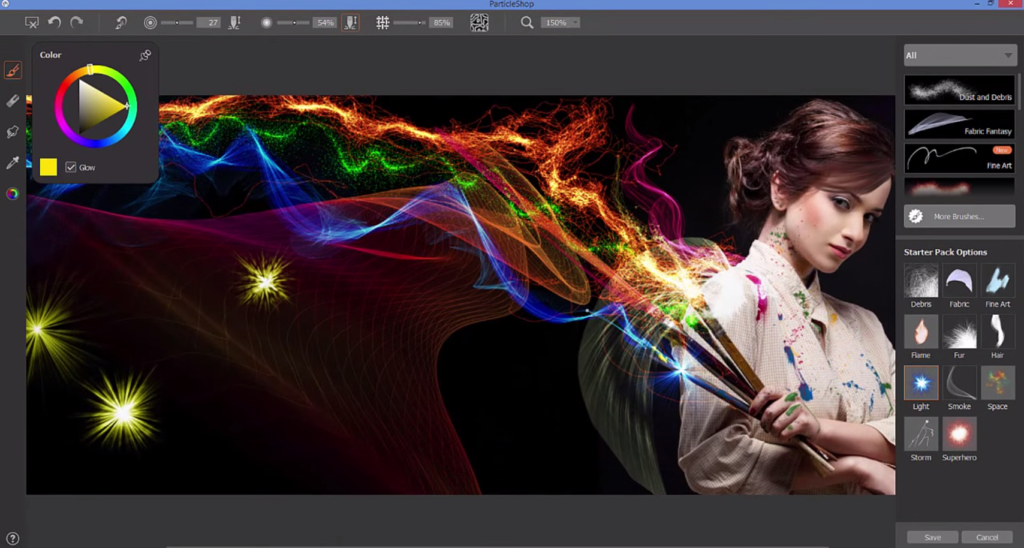 Corel's Painter is an extremely powerful creative tool, but as someone who loves photography but can't draw anything more complex than a stick figure, it has never been particularly relevant to me. Now, Corel is working to integrate the Painter brushes into the photographic workflow with their new ParticleShop plug-ins.
ParticleShop lets you use a wide variety of Painter brushes for editing directly within the Photoshop software. You get 11 brushes with the ParticleShop download (which will cost you $49), but it also allows you to buy the other Painter brush packs. To start, you get: Dust, Fabric, Fine Art brushstrokes, Flames, Fur, Hair, Light streaks, Smoke and Starbirth.
You can expand the brushes you want to purchase by getting packs that cost roughly $29 each. Most of them are designed for actual illustration, so if you're looking specifically for brushes that will help you with your nitty-gritty portrait retouching, this likely isn't the purchase for you. But, if you want to make fantasy-style photo illustrations or even just add some dramatic elements to your photos, it's capable of some pretty impressive things.
You can download the ParticleShop plugin right now directly from Corel. If you want to get a feel for the brushes and how they work, you can actually do the free trial of Corel's Painter software and try out your illustration chops before jumping onto the plugin purchase.