New Gear: Canon Updates High-End imagePROGRAF PRO Printer Line
Canon has some swanky new printers for the studio and fine art crowd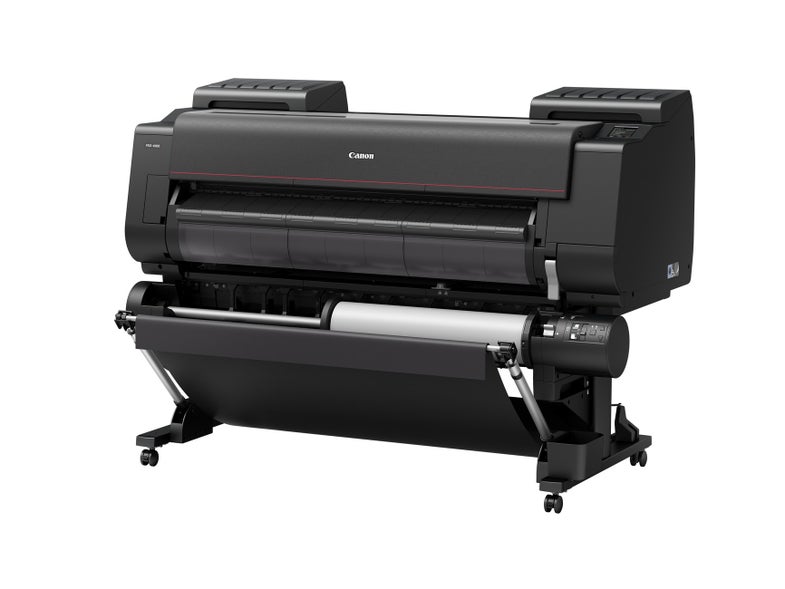 We may earn revenue from the products available on this page and participate in affiliate programs. Learn more ›
Printing has been on a serious upswing lately in the photographic community, and Canon is carrying on their momentum from the imagePROGRAF PRO-1000 with a couple brand new, high-end printers for making fine art photo prints. The imagePROGRAF PRO-2000 (24-inch) and PRO-4000 (44-inc) both use 11 individual ink cartridges while the imagePROGRAF PRO-4000S (44-inch) and PRO-6000S (60-inch) use an eight ink system.
The 11-color printers use Canon's Chroma Optimizer system, which is designed for maximum print fidelity and cutting down on undesirable effects like bronzing and scratching. It also increases the total color gamut of the prints. They also now promise more efficient print heads (which is always a good thing) and reduced clogging.
The PRO-4000S and the PRO-6000S allow for bing printing, but with eight cartridges, which makes them better suited for things like posters and signage. The 60-inch printer also comes standard with Canon's new Multifunction Roll System, which can automatically feed the correct material into the printer to maximize efficiency and reduce waste.
All of the new printers use Canon's L-COA PRO processing engine to help churn through the rather large files required to feed printers of this size and quality. The experience is designed to be very similar to that of the advanced consumer-friendly PRO-1000.
The printer bodies are made from a single-piece metal frame that makes them more sturdy and, as Canon claims, cuts down on the amount of wiggle you get from the printer as the print head moves back and forth.
All the printers have a 3.5-inch touchscreen display, as well as a USB port so they can print right from a drive. They're powered by Print Studio Pro, which plays nice with common image editing programs like Adobe Photoshop and Lightroom.
These are meant to be high-end printers for studio-grade prints, so they come with pro prices. The imagePROGRAF PRO-2000 will start at $2,995 (or $3,795 with the Multifunction Roll System), while the PRO-4000 will start at $5,995, tacking on an extra $1,000 for the Roll System. The imagePROGRAF PRO-4000S will cost $4,995, while the big daddy PRO-6000S will cost a cool $9,995.