New Gear: Bowens Generation X Monolight Photo Strobe Lights
New high-end monolight options for shooting in the field and in the studio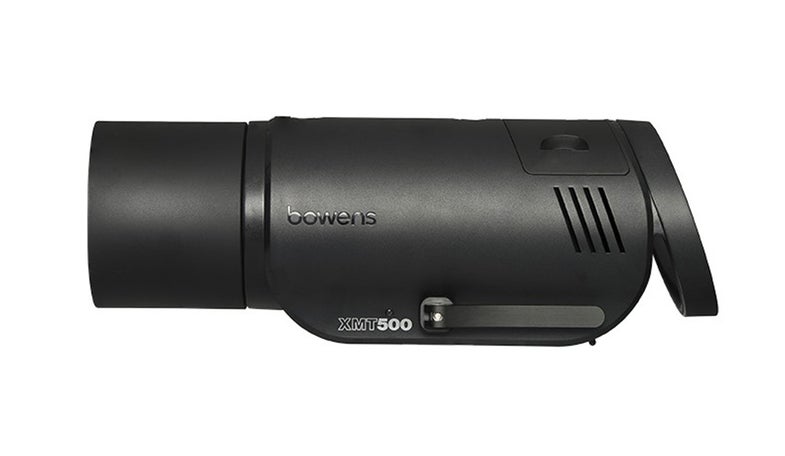 We may earn revenue from the products available on this page and participate in affiliate programs. Learn more ›
The off-camera flash space is getting crowded with good options, and now Bowens is throwing its hat into the high-end ring with its new Generation X series monolights. There are two slightly different series, including the battery-powered XMT and the studio-oriented XMS.
The XMT 500 is a 500 Watt-second (Ws) strobe with a built-in battery pack that can operate for up to 500 full-power pops before running out of juice. It can do high-speed sync up to 1/8000 second and has a total adjustable power range of nine stops. It also has built-in TTL.
The XMS series has three different options, including the XMS 500, the XMS 750, and the XMS 1000. As you might expect, each flash's power level is indicated by its model number. There's no battery power for the XMS flashes, which makes them decidedly less expensive than the XMT.
Overall, Bowens claims all the flashes across the series are extremely consistent in terms of performance and light color, which is a key aspect of evaluating a strobe head.
Every flash in the system can be controlled with the XMSR radio trigger, which has a built-in display and mounts in a camera's hot shoe.
The XMT 500 with its battery power will cost a cool $1,799 at retail, which is a serious investment, but actually makes it less pricey than the Profoto B1 and the Broncolor Siros L. The XMS series comes for much less: XMS 500 ($1,099), XMS 750 ($1,299), and XMS 1000 ($1,499). The XMSR radio trigger costs an additional $289.