New Gear: Alien Skin Exposure X Puts a Focus on Organization
Some clever new features make this an interesting option for editing workflow
We may earn revenue from the products available on this page and participate in affiliate programs. Learn more ›
When it comes to workflow software, the big boys like Adobe Lightroom and Photoshop, and to a lesser extent, Capture One Pro get a lion's share of the attention. Alien Skin's Exposure software, however, has been offering some pretty excellent (and some not-so-excellent) editing effects for a while. The latest version, Alien Skin Exposure X, maintains the photo effects, but adds a new focus on photo organization.
Functionally, the interface has a very Lightroom-like feel to it, though there are no separate modules to switch back and forth between. It has a series of panels that can be customized to match your preferred editing layout. You also don't need to import photos in order to edit them, rather you cants point the software to already-existing folders on your computer.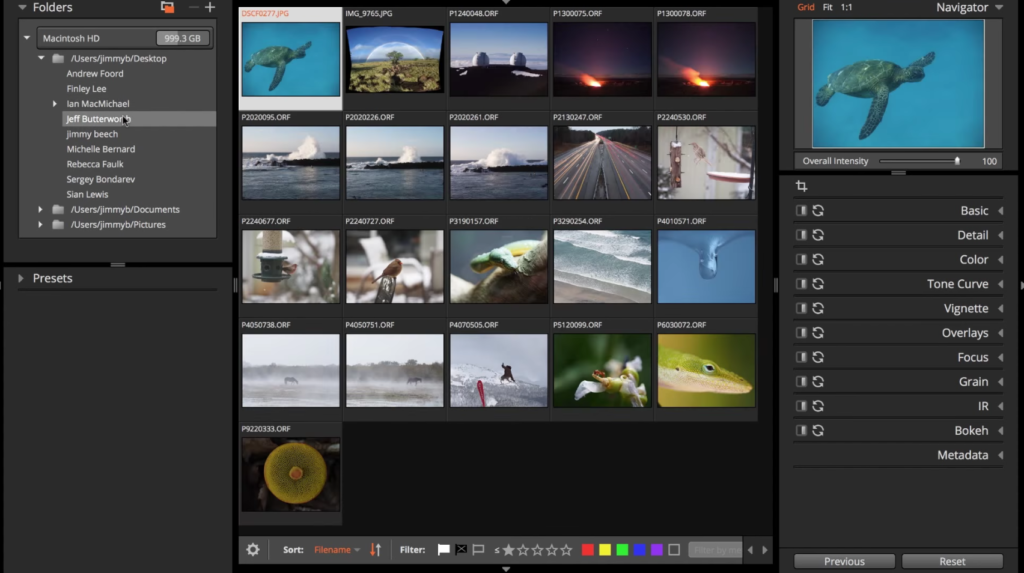 The software is available as a plug in for Photoshop or Lightroom, but you can also just use it as a stand along piece of software.
The editing process focuses on groups of styles that emulate specific looks. For instance, you can make your pictures look like Daguerreotypes, HDR, or Lomo-style film photos. The stock looks can be a bit much, but you have the opportunity to tweak them to your liking and that makes them rather handy. I've actually been really impressed by how well it can emulate tilt-shift effects.
We're going to be doing a more extensive hands-on post in the near future, but for now, you can check out the official site and also download a free trial to check it out for yourself.
The software costs $149 if you're just getting into the platform, but drops to $99 if you're upgrading from certain older versions.