Monochrome Seeks Backers to Fund Stylish, Functional Apparel for Photographer
A clothing company started by photographers for photographers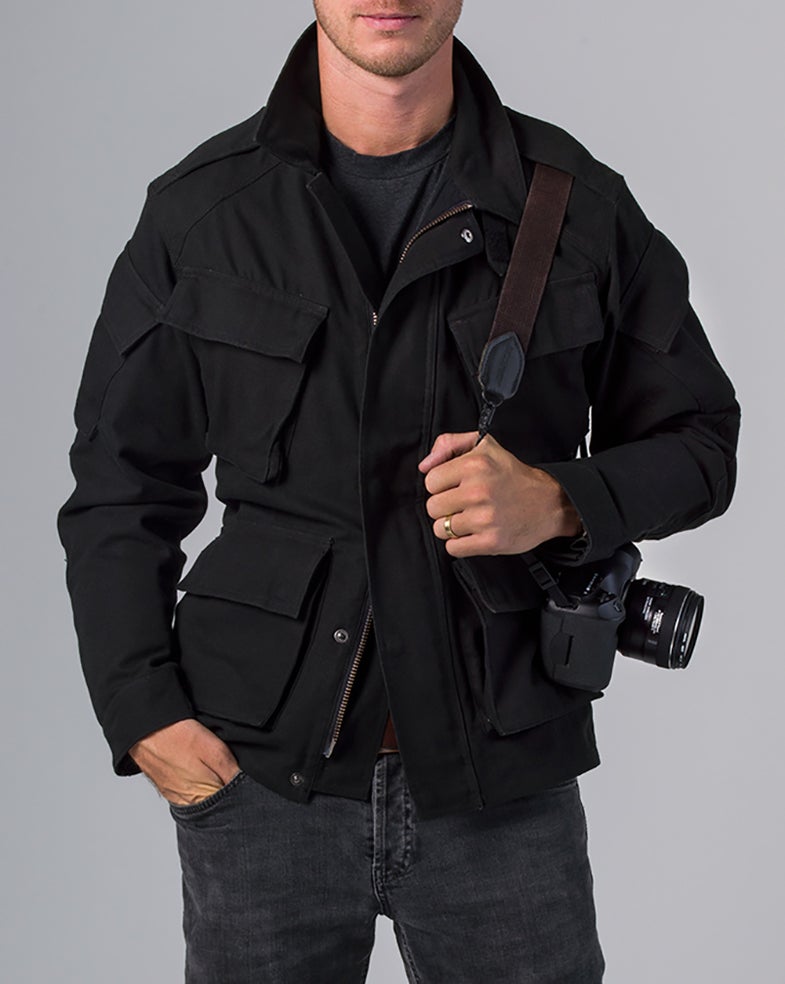 When it comes to clothing for photographers, it feels like a choice between fashion and utility. For decades the dreaded photographer's vest has been a staple for outdoor, adventure and news photographers who need to carry a lot of gear in different terrain, weather and situations. It's effective, but it's also extremely dorky.
Enter, Monochrome Vestimentum, a new clothing company started by photojournalist Diego James Robles.
An "ethical apparel" company, Monochrome focuses on outfitting photographers and adventurers with dynamic clothing that blends fashion with practicality.
Launching their Kickstarter campaign on February 7, Monochrome advertises a promising amount of style options for photographers that don't call attention to your profession, allowing to slip seamlessly from shooting out on a mountainside to your own city streets with onlookers none the wiser.
Their two jacket styles, the M16 and Monochrome Field essentially become a wearable photographers bag, with a slew of pockets and pocket liners that will allow you to house your gear without depending on an extra bags and getting tangled in straps. And, when not in use, the liners are removable and the pockets hold close to your body.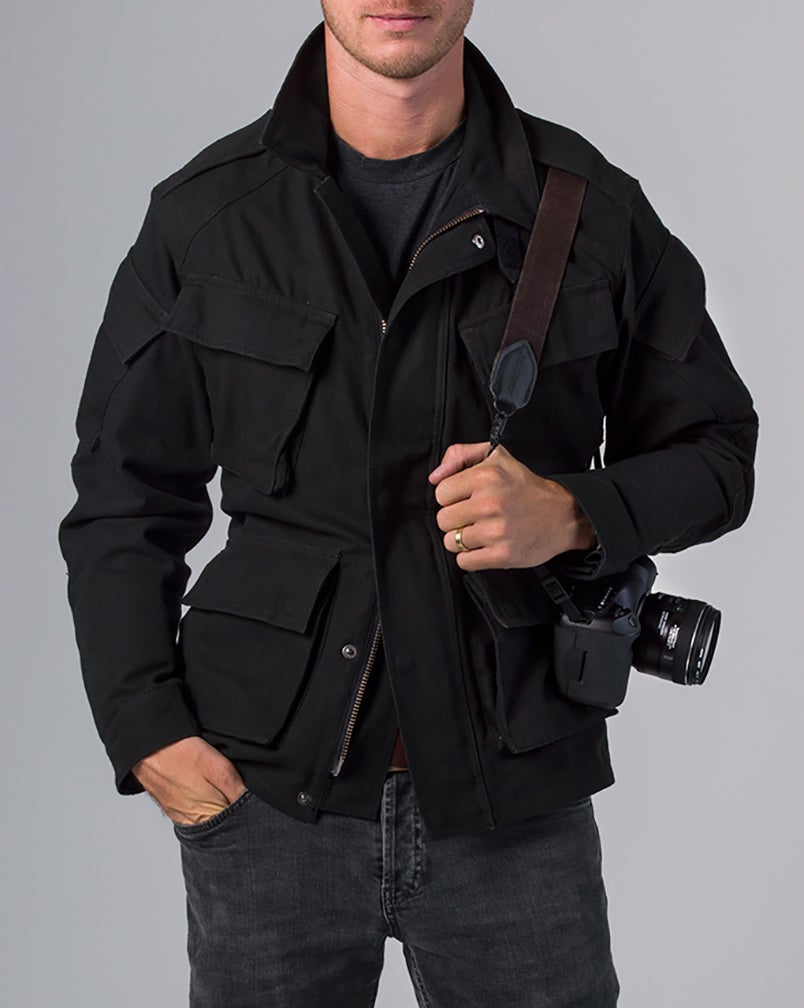 M16 Field Jacket
The Monochrome M16 Field Jacket is part of the brand's heritage collection made with heavy-duty duck canvas and tilted, military-tradition chest pockets.
Developed with their signature "photographer's fit," their designs are made for ease of movement out in the field while also maintaining a modern silhouette. As well, hidden snaps and double zippers offer more protection against scratching lenses and other equipment. Check out the full listing of their products and their features.
Monochrome is hoping to fulfill their $40,000 funding goal by March 15 in order to start bulk production of their products towards the end of April. They are currently 28 percent of the way their with 57 backers and $11,556 in funding. In addition, those who back the product now will be rewarded with their "Lifetime Mend Guarantee," meaning any product they purchase from Monochrome will be repaired for free, whether it was during the campaign or in the future.