MindShift Gear's Card-Agains Are Sleek Memory Card Wallets With an Adorable Name
Keep track of your memory cards in this weather-proof wallet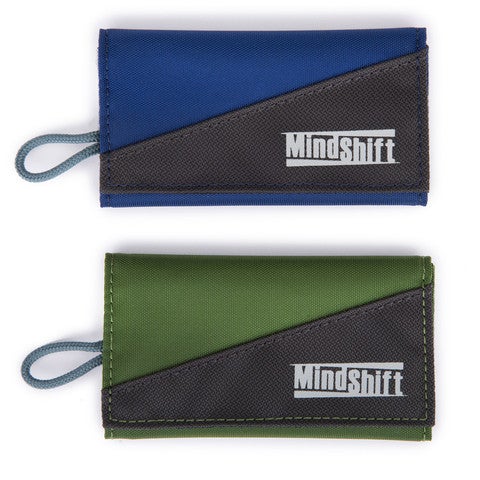 Memory card wallets are that specific type of photography accessory that's not very exciting to buy, but can be hugely useful once it actually becomes a part of your kit. MindShift Gear has just announced a series of card wallets made of extra-tough materials and using a revamped design.
The colors mimic those found in the MindShift gear bag line and each wallet holds up to six cards. There are two models, one for holding SD cards and another for holding Compact Flash cards. They have strong Velcro to hold them shut and an attachment point so they can be tethered to the inside of a camera bag to prevent them from flying out and losing all of your cards and photos.
The outer fabric is weather resistant thanks to an extra coating and even the thread is beefy to help it stand up to abuse.
The adorably-named Card-Again memory wallets cost $15 in either blue or green with black. It's probably time to stop using that plastic baggy to store cards.