Mermaid Sequin Backdrops Can Change Color, Show Custom Designs
Double-sided sequins make these versatile backdrops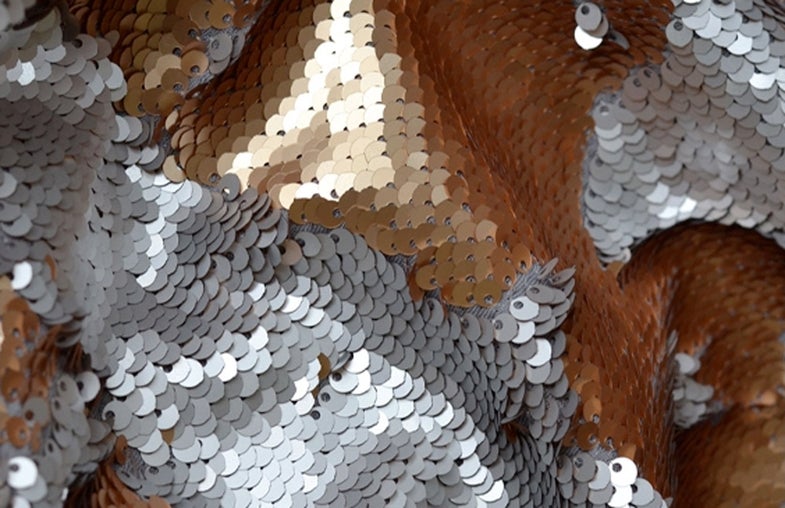 We may earn revenue from the products available on this page and participate in affiliate programs. Learn more ›

When it comes to using backdrops, I'm a big fan of paper seamless because it's cheap, consistent, and most importantly, it never needs to be steamed or ironed. The Mermaid Sequin Fabric Backdrops from Backdrop Express, however, offers some impressive flexibility with the ability to change color in custom ways.
The sequins are double-sided, with a different color on each face. The sequins can be flipped over in any pattern to make a custom look by simply "drawing" on it with a finger. It's not a particularly "clean" look, especially when compared to something like paper, but it's very cool and would likely be a hit for wedding photo booths. Though, I have to imagine that will add some extra sequin smoothing duties during the night.
The backdrops start at $170 right now and go up to roughly $460 if you want a 9-footer that can accommodate some big groups. There are three color options, including black/gold, copper/silver, and gold/white.