Ron Cunniff's Monotone Poem
Going beyong literal representation in Wisconsin's Upper Dells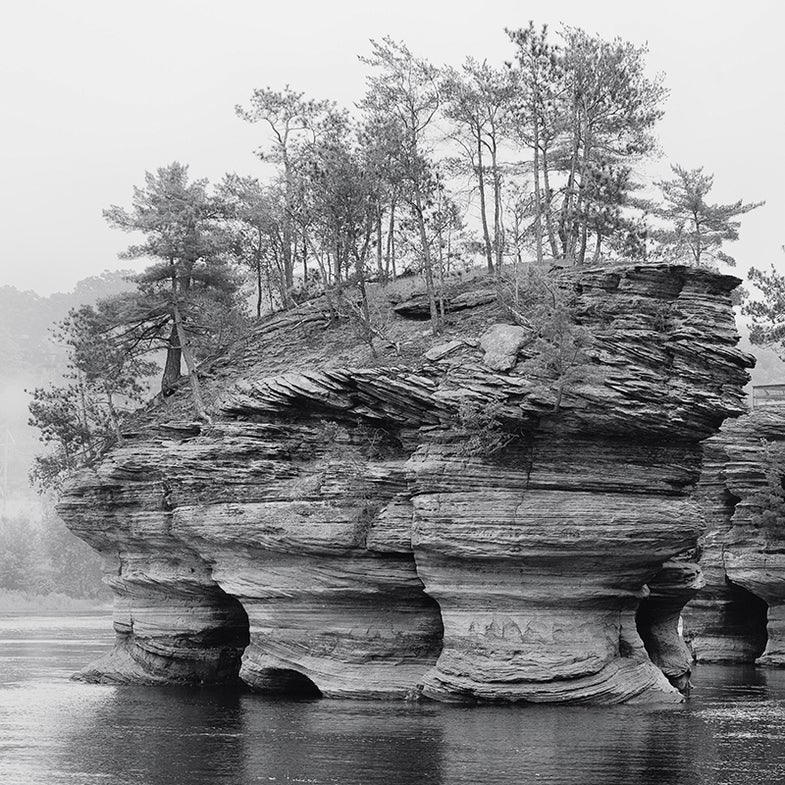 "Take a few moments, even take a step back, and think about what you're trying to say with your photo. It should always tell a story or convey a message—it should say something," says Ron Cunniff. The technology consultant credits our Mentor Series with teaching him this fundamental principle, and with it, transforming his photography.
His photo of a limestone formation in Wisconsin's Upper Dells proves the point. The day was overcast and the light bright but flat; Cunniff calls the color in his original capture "very blah." He solved this problem by converting it to black-and-white, and he cropped it square to omit a small building up on the bluff. "The words of wisdom from Mentors that apply are 'Don't put your camera away just because the lighting and other conditions aren't perfect,'" he says. "Too many people I know do that. To me, the changing light just changes the story the picture tells."
Another tip he learned from the Mentor Series: "Sometimes it's better to turn around and face the opposite direction, because you never know what's behind you." He adds, "Don't just shoot the popular subject—step back and survey the whole area, because the most prominent subject might not be the most interesting."
The biggest lesson he's learned: "Don't be afraid of using artificial light," Cunniff says. This goes even for landscapes and other outdoor shots. "Many of the interesting things that I've added to my kit have been the simple things: little reflectors or little gels to put on top of my flashes," he adds. "I have four strobes in my pack now—adding little bits of light here and there has changed a snapshot into a really great image."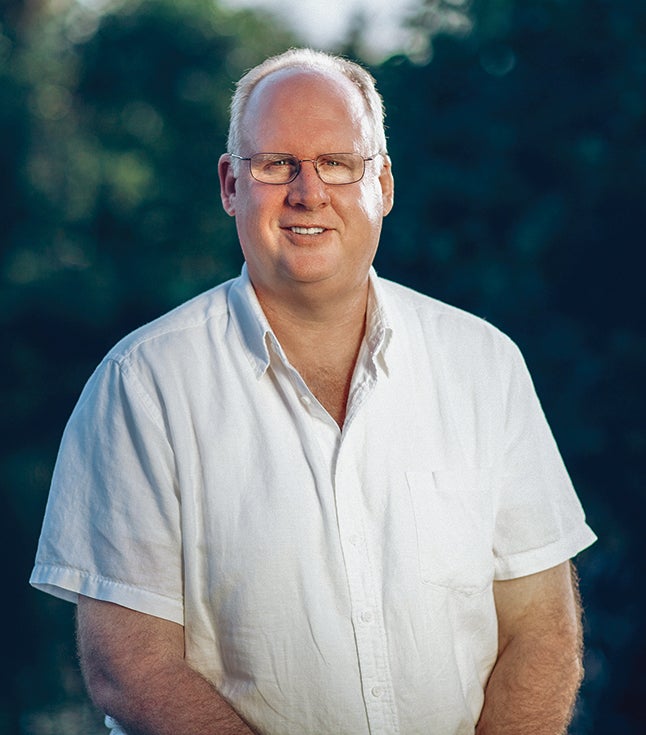 Ron Cunniff of Davie, FL, is a technical evangelist for photographers.