Andrew Shum Learns to See
A lawyer on sabbatical finds his photo eye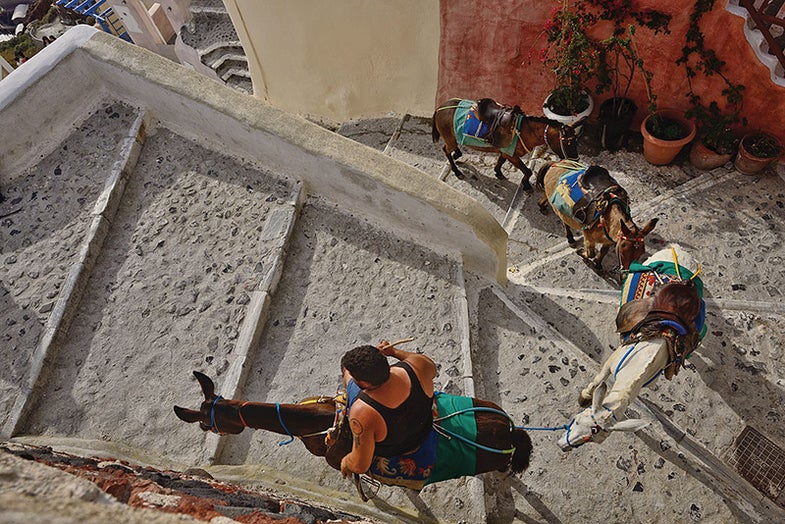 Andrew Shum, 37, first bought a camera in January of last year; the attorney from Santa Clara had recently taken a sabbatical from his day job to travel the world. Recognizing the steep learning curve that he had to climb, he signed up for a class in Seattle with pro photographer Reed Hoffmann. He took a shine to his new teacher, so he quickly signed up for the Mentor Series trek to Thailand, knowing Hoffmann would serve as a mentor on the trip.
"I followed Reed around a lot," Shum admits. "I said 'Hey Reed, you take all these nice pictures, and the people look great and natural when they're walking down the street. Why is it that when I take pictures of people they're picking their nose?' "
The neophyte tagged along as Hoffmann navigated crowded locations, discovering how to identify interesting people and compositions. On that first trip to Thailand, he spent much of his time there just figuring out how to use his camera and find balance in the frame, learning how to get just close enough to his subjects.
Continuing his sabbatical, he next traveled solo to Cambodia and focused on tightening up his compositions. By the time he made it to Greece for his second Mentor Series trek, he was working with photographer David Tejada to hone his command of geometry and symmetry in his images.
But for this shot of a quartet of donkeys being led up a winding stone staircase, it was mentor Layne Kennedy's "sexy S-curve" tip for composing with geometric shapes that he had on his mind. Waiting together for the donkeys to file past, when Kennedy went one way, Shum went the other. No longer a shadow, his eye was now his own.

Andrew Shum lives in Santa Clara, CA, and practices law. His number-one tip: Get closer.