Mentor Series: New Orleans Speedlight Workshop
The best images from our trek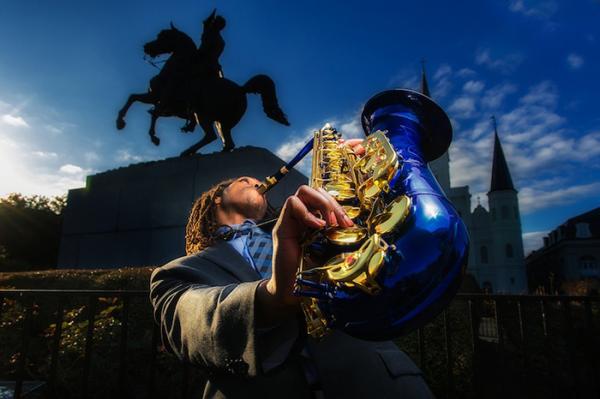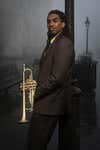 As a first time attendee of the Mentor Series to the New Orleans Speedlight Workshop, What did I expect? Well, a workshop conducted by experienced mentors and a group of interested amateur photographer. What did I get? MUCH more! I had a wonderful experience with Mentors eager to help me learn, with great patience and a great group of skilled interested partners in learning.
We began with a review of flash principles and a trip to Jackson Square to test out those principles. No question on the flashes or cameras was too small or too repetitious. We were able to make test photos of the models that met us in the Square. We got in progress critique and suggestions during the shoot and attendees could help each other with ideas and suggestions. Our models posed with various instruments harkening the New Orleans Jazz roots.
That evening we took a photo stroll of Bourbon Street making photos of random tourists and locals using our new flash principles. Time with the fire breather street performer provided some awesome travel photos of local color.
Saturday we headed for Metairie Cemetery and were able to make a number of Madi Gras masque photos of our new models. The contrast of the lovely young ladies and bright color masques set against the drab architecture of the mausoleums made for spectacular, mysterious photos. After a lunch break we headed to Laura Plantation to make some "Gone with the Wind" southern belle layouts with the big house as our background. Our models were in period hoop skirt costumes and bright colors with wonderful afternoon sunlight that complimented our flash lighting and resulted in wonderful "period" scenes.
A stop at Oak Alley allowed some wonderful shots of the iconic Oak trees that form a long canopy approach to the main house. We concluded with dinner on our own at various wonderful New Orleans eateries.
Sunday morning was a trip back to Jackson Square to do our own photo shoots in teams. We were to set up the shots, take them, and produce some photos within our group experience. Without leading us, the Mentors assisted with any questions or thoughts we had, but allowed us to create our own artwork. We were fortunate to have very foggy conditions in Jackson Square. This led to amazing photos of our models and wonderful "scenery" shots of the square. Just another wonderful piece of planning and coordination on the part of Michelle and Vanessa!
We ended the morning by viewing a final slideshow of various shots from each attendee. What spectacular images we generated! Shots worthy of the portfolio of many famous photographers!
What did I get? A wonderful team experience with likeminded attendees, a great learning experience let by patient engaged mentors and a fast paced, busy schedule let by our coordinators. Will I go again? When can I get the next plane????