Mentor Series: Michael Berger Finds New Angles in Arizona
Put a new spin on a classic site with a creative viewpoint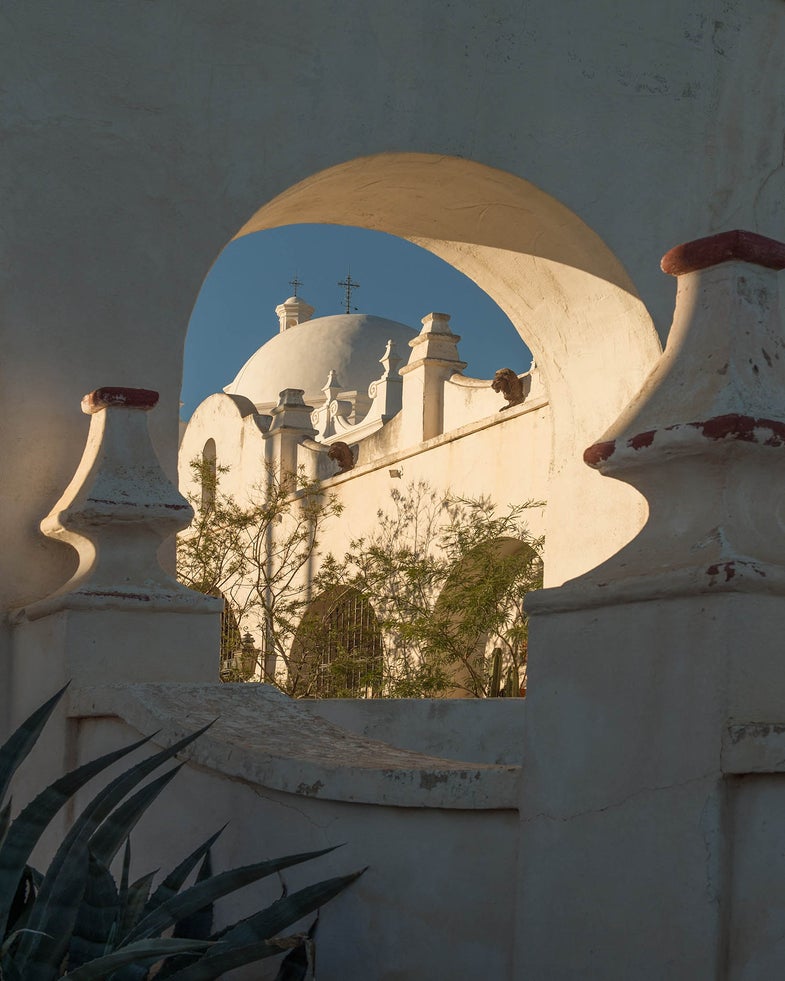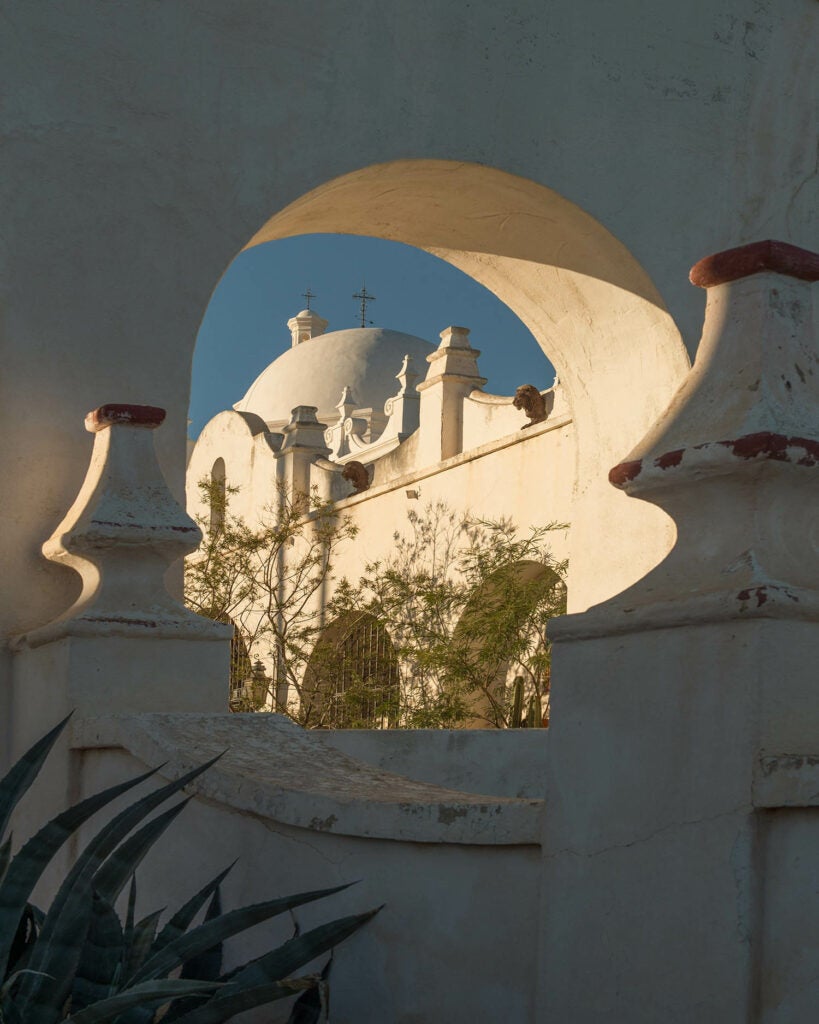 "The light was everything," says retired electrical engineer Michael Berger of the Tucson area, where he traveled with the Mentor Series last November. "It's the kind of lighting that's hard to find in other places, especially in the wet Northwest where I'm from," says the resident of Portland, Oregon. "In Arizona, you get dry air and a low sun. Both make for a great quality of light in mornings and late afternoons."
To bag this view of Tucson's famous San Xavier del Bac Mission, Berger and his fellow travelers arose long before dawn. "On clear days, getting out of bed before sunrise so you're at the location and ready to shoot when the sun crests is helpful for better travel shots. The lighting can be so beautiful then," he says. As he stood below a series of arches that framed the mission's dome, he was struck by the golden glow that washed over everything.
If you Google the San Xavier del Bac Mission, most of the resulting images will have been taken from the structure's façade. (It's considered one of the country's finest examples of Spanish colonial architecture.) Berger wanted to bring his own slant to the building, however, and after shooting the familiar views, he wandered around in back and was gratefully rewarded for it. "Hidden in the back was a goldmine of photo ops," he remembers. "Courtyards and arches, and plenty of architectural detail surrounded by complex shadows. Urn-shaped finials, for example, were sidelit by slivers of strafing sunlight," the photographer says.
Berger's most important piece of advice? Where the bus drops you off isn't always the only place for pictures. Look around. And arrive with a plan. Come armed with multiple side excursions as backups across the course of a day. "One thing that attracted me to this trek was its many different Southwestern venues," he says. If one didn't work out, the next one or two might.
One last tip: Don't forget the protein bars. When you're out of bed and on the road before dawn, by midday you begin to flag. Keep energy levels high by holding hunger and fatigue at bay.