Mentor Series: Darlene Gillespie Explores the Serengeti
A lone African tree makes for a powerful frame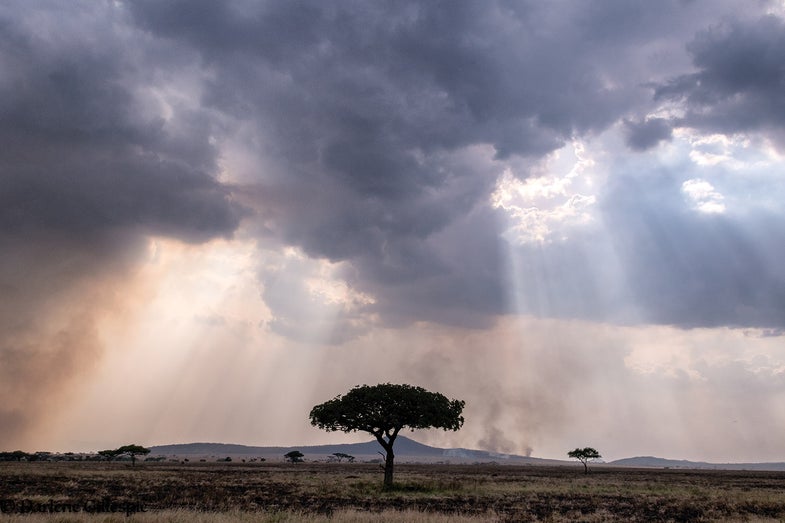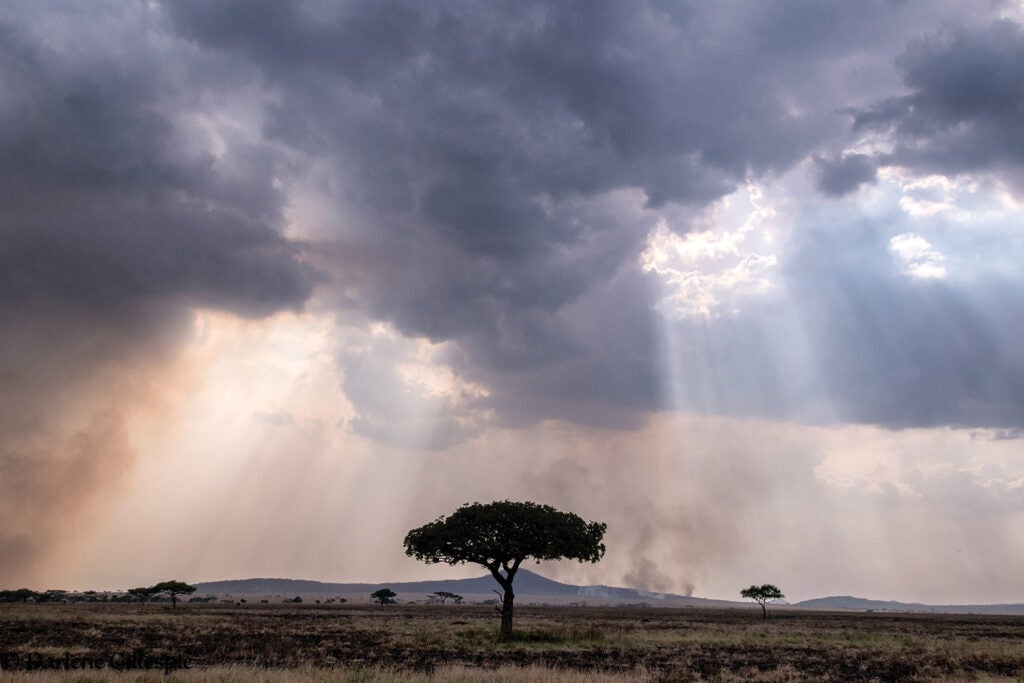 After embarking on three previous Mentor Series travel workshops, 52-year-old Rancho Cordova, California, native Darlene Gillespie knew she wanted to make her fourth trek the adventure of a lifetime. Since an African photo safari had always been on her bucket list, Gillespie quickly signed up for a trip to Tanzania.
When the photographers arrived at the Kilimanjaro Airport, they set out on a whirlwind week of photographic excursions: Lake Manyara National Park, the Ngorongoro Crater, a Masai village, and finally the Serengeti for three days. "It was an incredible experience," Gillespie says, "We saw lions, leopards, cheetahs, zebras, and more. It was everything I thought it would be and then some."
To capture the intricacies of the animals while staying safe, participants had to experiment with focal lengths and lenses. "This trip was the first time that I shot with a long focal-length lens and so I had to learn the mechanics and how to handle the lens to minimize vibration," Gillespie explains. "Based on recommendations from mentors, I learned to play with ISO settings and try out shutter-priority and aperture-priority modes."
At the end of a long day in the Serengeti, Gillespie turned to the environment itself rather then the animals to find inspiration, focusing her lens on a beautiful tree standing is solitude. "This tree speaks to me as being iconic of the Serengeti," the photographer says of this image.
"My photography has without a doubt improved dramatically from my participation on Mentor Series trips," Gillespie says, "so often we get busy and don't make time to shoot, but a trek let's you stay committed." And, if you're lucky, you may come back home with a beautiful image, too.