Manfrotto Pro Light Reloader-55 Rolling Camera Bag Fits Lots Of Gear And Big Lenses
Lots of room inside this rugged roller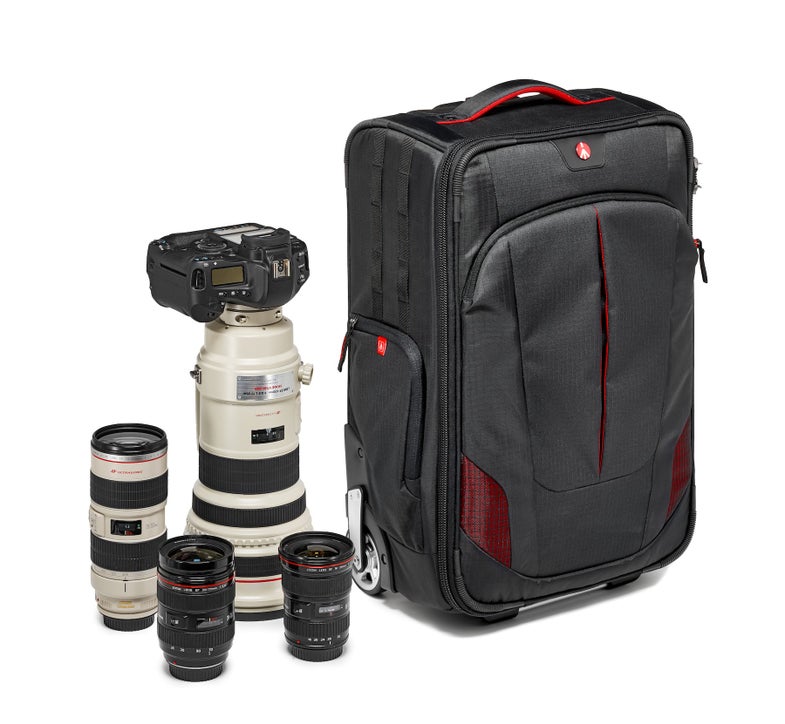 We may earn revenue from the products available on this page and participate in affiliate programs. Learn more ›

It has been a pretty good week for those in need of a new rolling camera bag. Today, Manfrotto announced its new Pro Light Reloader-55 rolling camera bag, which is built with heavy-duty travelers in mind.
The Pro Light Reloader-55 is built to fit international carry-on size restrictions. Inside, it has room for lots of gear, including several bodies and lenses, or even a 500mm f/4 lens if it's detached from the body. The inside is arranged in such a way that it can fit high-end cinema gear like the Canon C100 as well as some light stands, which makes it pretty versatile.

The outside of the case is water-repellant, but also includes a rain protector that folds out. It holds a laptop as well as a tablet in separate pouches so they don't scrape against one another in transit.
The outside of the bag has tripod connections to expand its overall capacity without taking up room on the inside.

The Pro Light Reloader-55 is available now for $359, which isn't cheap, even for a roller, but might be worth the investment if you're a heavy traveler and need something tough and relatively compact.