Lytro Immerge Is the Evolution of Light Field Photography
A big change for Lytro pivots them into virtual reality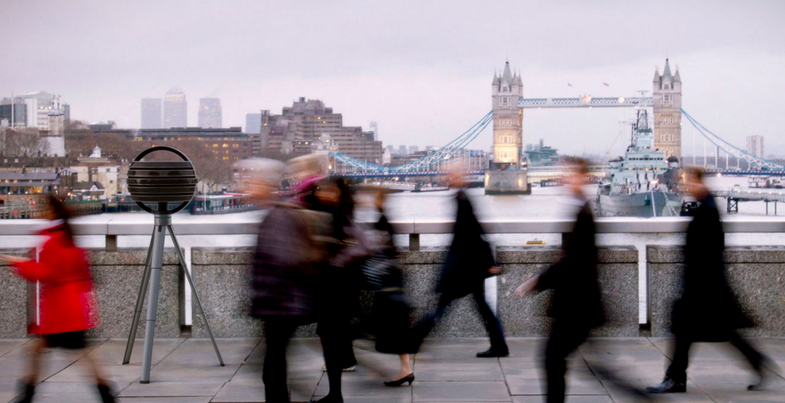 When Lytro first introduced their camera in 2011, the idea of light field photography was new and pretty exciting. The promise of shooting a photo and then deciding on the focus point later was novel if nothing else. But, Lytro's hardware never quite struck a chord in the market and the limited ability for sharing the interactive photos prevented it from taking hold with photographers. Now, however, the company is pivoting and putting a hard focus on virtual reality capture with their new Immerge system.
Like other virtual reality cameras, the Immerge is a sphere. However, rather than using a typical lens and sensor array, Lytro is still using light field technology, which adds a unique angle to virtual reality capture. The benefit being that it allows the viewers to move around a scene in a way they wouldn't be able to with a static capture device. Lytro is calling that the Six Degrees of Freedom. Watching the video makes the concept a little more clear.
With their earlier hardware releases, Lytro was angling toward consumers, but the Immerge is very clearly aiming at bigger productions and even industrial uses. The camera itself is relatively massive and operating it requires an entire server of storage drives to parse the footage. They clearly don't expect individuals to buy and use this thing and are currently accepting applications for studio partners.
In the end, it's a massive shift for Lytro in general. Yesterday, the Lytro Illum camera was available for $400 on Amazon, which is more than 75% off its original price. They're still selling the Illum on their site, but it's unclear how much support the product is going to get with this new product in town.
I really do think virtual reality imaging is going to be a huge thing going forward, but it's going to be a crowded market with lots of players already heavily invested. Ricoh and their Theta camera have put VR capture into a pocket-sized device (though, it's not nearly as advanced as the Lytro model) and the big tech players like Samsung, Facebook, and Google have already started picking sides.
Ultimately, the Immerge seems like very cool tech capable of some truly interesting things, but its success will ultimately hinge on its adoption and its accessibility, which may depend on other players going along.
I'm very curious to try it out and see some of the footage on a VR headset.