Lytro Announces Updates For Illum And Lytro Desktop
Lytro just released new firmware and software updates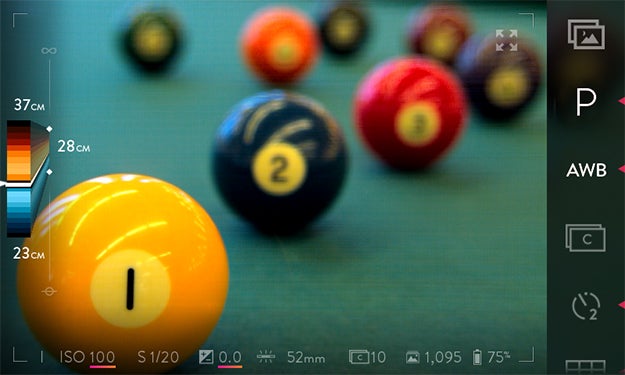 We may earn revenue from the products available on this page and participate in affiliate programs. Learn more ›
Lytro has announced updates to both the firmware for its Illum camera and its Lytro Desktop software for managing and manipulating the images that the company's lightfield cameras produce.
For those unfamiliar with lightfield cameras, they use a set of microprisms on top of a standard sensor in order to capture light coming from various angles to create images that can be refocused, the depth of field changed, or perspective shifted after the fact, or create 3D images from one shot. The images can be viewed in viewers that let you interact with the images and can be embedded into web pages, or output as stills.
The Illum 2.0 firmware update adds, among other things, the ability to manipulate the lightfield images in the camera itself. Previously you could not adjust the photos in the camera itself after shooting. The update also adds a new interface with an improved depth gauge to help in placing your plane of focus while capturing images and to accommodate controls for adjusting images already shot. For instance, turning two fingers clockwise on the touchscreen can create a wider virtual aperture while a counterclockwise twist stops down the virtual aperture for increased depth of field. Dragging a finger around the screen performs a perspective shift. Finally, the new firmware updates the algorithms used for autofocus. Lytro says that the AF speed has been increased threefold compared to the original Illum.

Lytro Desktop 4.3 brings with it some integration with Adobe Photoshop. You can now export one of Lytro's Living Pictures as editable image stacks with individual layers. Then you can edit any of the layers and when you save the file, those changes will automatically be applied to the image in Lytro Desktop.
Lytro has also added the ability to export a series of images with a focus range to send to a company that makes lenticular 3D prints. You now can also export stereoscopic side-by-side 3D animations directly from Lytro Desktop 4.3. These can be used for virtual reality playback in Google Cardboard, Samsung Gear VR, or other stereo viewers. Lytro Desktop will also now support Depth Map editing so Lytro shooters can touch up areas of their photos in a way that they couldn't before. On a more utilitarian level, the updated software lets you import images without processing them, thereby speeding up the import process. You can simply select the best shots for processing immediately and return to other shots for processing at a later date.
Both updates are free and should be available for download now. For Lytro Ullum 2.0 you can plug lyt.ro/ILLUMCameraUpdate into your browser, while Lytro Deasktop 4.3 can be found here.