The LumoPro LP605M Convertible Light Stand That Converts Into a Monopod
This clever stand can hold a light or a camera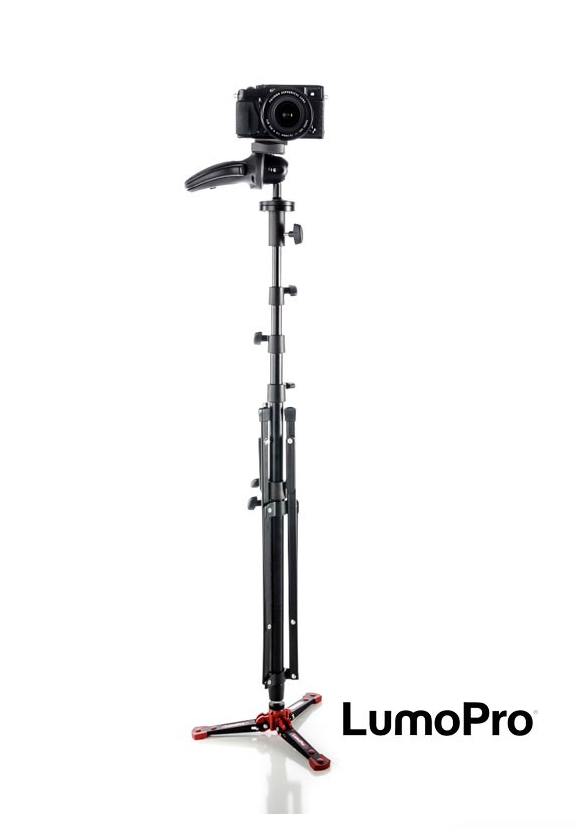 We may earn revenue from the products available on this page and participate in affiliate programs. Learn more ›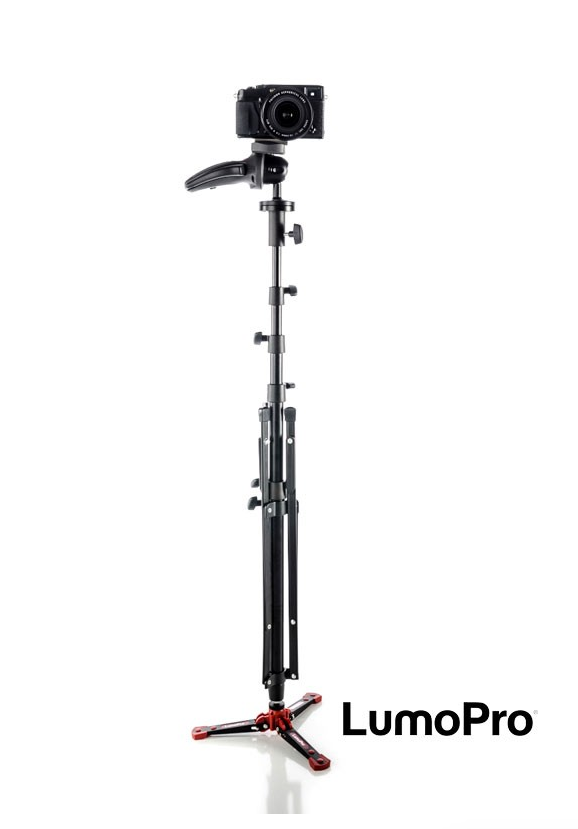 LumoPro clearly has multitasking on its mind. Yesterday they introduced a flash case that also converts into some lighting modifiers and now they have introduced the LP605M Convertible 7.5′ Compact Light Stand and Monopod. While the name is a mouthful, the device itself is meant to be as minimalist as possible and weighs in at just 3.6 pounds.
The light stand/monopod was developed in collaboration with industrial designer and photographer Eric Au, and aims to smooth the shift between using off camera flash and shooting action shots.
The stand has retractable monopod feet that can be tucked away when you want to use it as a support for speedlights or modifiers, or they can be used along with a fluid chamber and mounting adapter to capture smooth stills or video. Built-in ground spikes can be used for extra stability and the stand's legs can flatten when extended for support.
You can use your existing ballhead with the LP605M's included adapter to allow for mounting a speedlight or a camera without the extra gear.
The LP605M is made from lightweight aluminum in five sections, and has metal locking collars. The LP605M features a standard 5/8″ top with a 3/8″ thread and has a platform mounting adapter and LP605-3 3/8″ to 1/4″-20 Adapter.